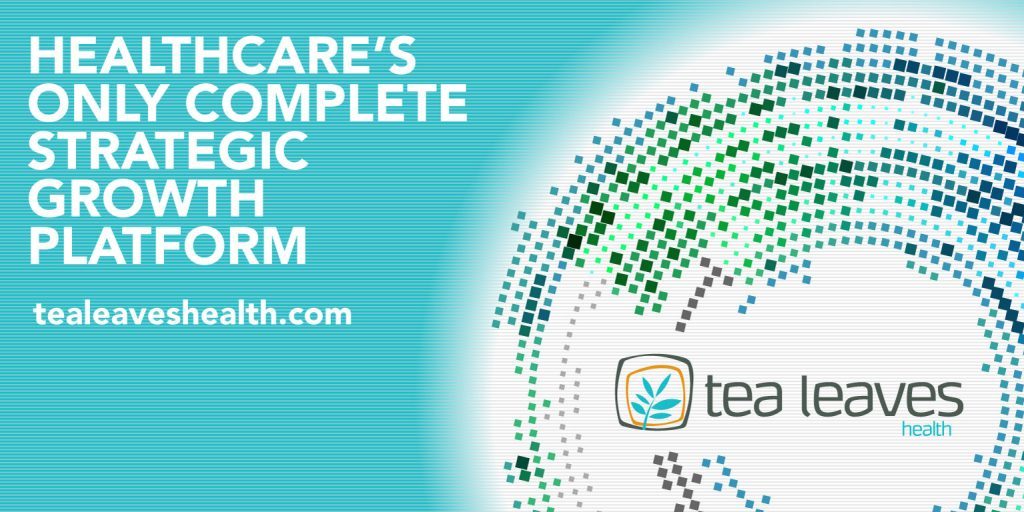 Welltok, a consumer health enterprise SaaS company has announced the acquisition of Tea Leaves Health, a provider of a SaaS-based analytics and marketing technology platform used by hospital systems to target consumers and physicians with coordinated engagement campaigns. Financial terms of the acquisition were not disclosed. 
The acquisition will propel Welltok's growth within the hospital market, while enriching its data assets and product portfolio to better serve all types of population health managers. As part of Welltok, Tea Leaves Health will have access to additional capital and technology resources to accelerate product development and meet clients' growing needs. 
Founded in 2011, Tea Leaves Health has nearly tripled its customer base in the last 24 months by providing innovative data-driven technology solutions for hospital systems to strategically establish relationships with patients and physicians. The company's core products, Patientology™ for customer relationship management (CRM) and Physicianology™ for physician relationship management (PRM), provide clients the advanced business intelligence and technology to leverage proprietary data analytics and get a complete understanding of population demographics. Together, these tools deliver personalized content and messaging to drive growth and quality through targeted consumer and physician campaigns.
Additionally, the acquisition will enable several strategic opportunities, including:
– Expansion of Welltok's offerings into the hospital market as an extension of the Tea Leaves Health solutions, providing a platform that can support a 24×7, longitudinal relationship with consumers across multiple modalities
– Integration of Welltok's proprietary consumer database of 275 million consumers and 800 variables with Tea Leaves Health's extensive consumer and medical data, including enhanced electronic medical record (EMR) encounter data and social media tracking, to provide an unparalleled 360-degree view of consumers
– Ability to better support physicians in engaging consumers pre- and post-episode through referrals to the CaféWell platform for on-demand support (e.g., health education, live coaching and condition management programs)
"Similar to how health plans and employers are expanding beyond their traditional view of members and employees, respectively, innovative hospital systems are also extending their focus beyond patients' episodes of care and recognizing the need to develop and sustain ongoing relationships," said Jeff Margolis, Welltok's chairman and CEO. "Welltok and Tea Leaves Health share a similar DNA with a holistic, consumer-first approach to creating enterprise SaaS solutions that transform how healthcare enterprises partner with consumers to optimize their health."
"As hospital systems seek to add value beyond the provision of acute care services, the acquisition of Tea Leaves Health allows us to offer them a comprehensive outreach and engagement solution that can support all aspects of consumer health including general health and well-being, condition management, gaps in care, prevention and pre- and post-episode support," added Margolis.