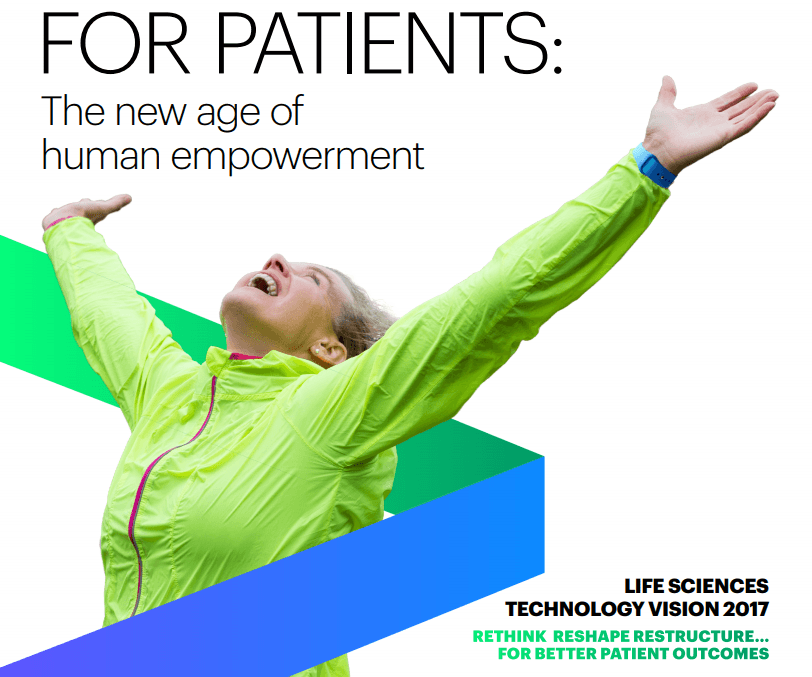 This week, Accenture released the results of its 2017 Tech Vision for Life Sciences report, an annual survey of life sciences executives that examines five key major technology trends shaping the industry. Combined with extraordinary advances in science, these trends are empowering patients around the world and giving rise to new products and solutions that are more relevant and impactful than ever before.
Digital health capabilities are becoming a regular component of everyday life and, combined with science, this is raising the bar on the choices available to people across the world. As leading companies take bold steps to make this a reality, the Accenture report reveals that the life sciences industry is on the brink of radical reinvention.
Each of the five trends centers around the core concept of the changing relationship between people and technology and the resulting freedoms to live life in a different way.
Here is a look at Accenture's 2017 tech vision trends impacting the life sciences industry:
1. AI is the new UI
Artificial intelligence (AI) is about to become a digital spokesperson for companies. To capitalize on AI's promise to empower individuals and improve customer interactions, life sciences companies must push their capabilities and applications further.
Accenture finds that 74% of Life Sciences executives believe A.I. will result in significant change and even completely transform their industry within three years Using AI for key clinical health applications could potentially create $150 billion in annual savings for the US economy by 2026. 
2. Ecosystem Power Plays
Companies are increasingly integrating their core business functionalities with third parties and their platforms. The life sciences industry is beginning to align on codes of practice that support platform-based ecosystems, accelerating innovation and the shift to value-based models.
The survey finds:
– 90% of life sciences executives believe adopting a platform-based business model is critical to the success of their business
– 30% of life sciences executives indicate that their org is taking steps to engage in digital ecosystems
3. Workforce Marketplace
New flexible workforce solutions – such as on-demand labor platforms – will be key to unlocking innovation and organizational changes. 73% of life sciences executives agree that their organizations are under extreme pressure to extend innovation into their workforce and corporate structure, while 50% of biomedical researchers are millennials. 
4. Design for Humans
Life sciences companies must bring patients into the heart of design and delivery in order to achieve business and health outcomes. 78% of life sciences executives believe that understanding CX and creating capabilities that align to human behavior are key business differentiators. 
5. The Uncharted
Life sciences companies and regulators will need to collaborate more closely to ensure new innovations are not held back by a trailing regulatory environment. 74% of life sciences executive agree that their org is entering digital industries that have yet to be defined.