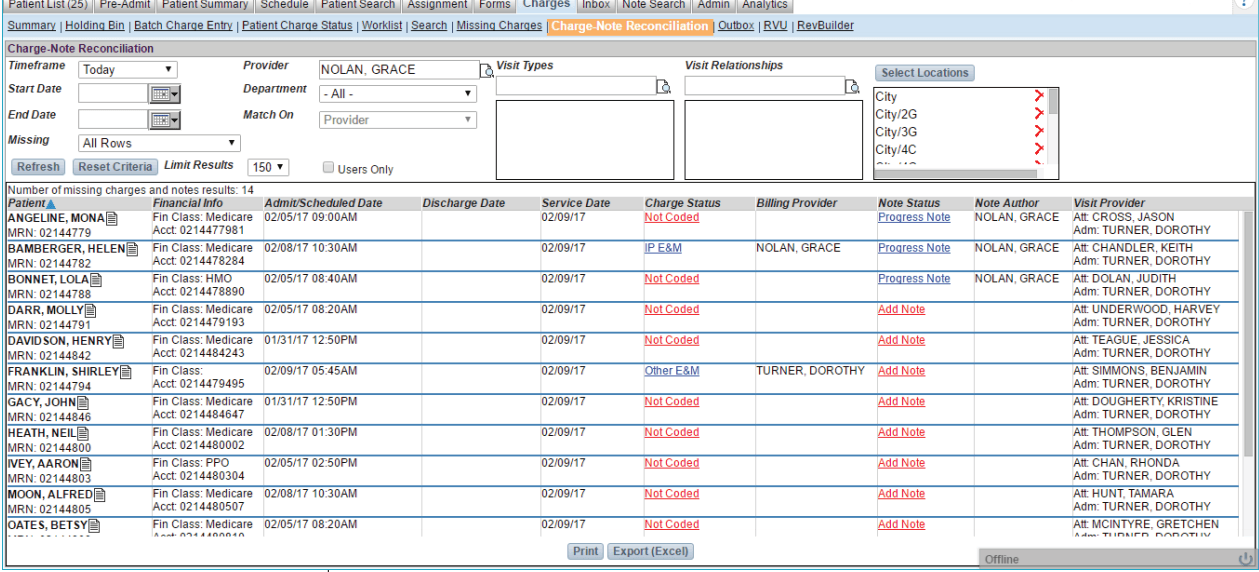 PatientKeeper, a provider of healthcare apps for physicians just launched Charge-Note Reconciliation to help healthcare organizations ensure that all physician services are accurately charged and documented. PatientKeeper's new charge-note reconciliation tool is available immediately in the latest release of PatientKeeper Charge Capture.
This automated tool allows organizations to extract clinical notes from a variety of systems, link note authors to users to identify which provider saw which patient, reconcile charges and notes at the department and physician level, and apply automated logic to optimize the charge capture process.
PatientKeeper Charge Capture software provides an automated billing workflow that easily fits a clinician's work style. PatientKeeper's highly configurable system supports workflows in a wide array of care settings and specialties. The software offers flexible access on PCs, laptops, smartphones and tablets, and comes with Intelligent Medical Objects (IMO) so providers can enter their charges with familiar, clinician-friendly words and phrases rather than obscure billing terminology.
In addition, benefits to provider organizations include:
– Increased revenue from avoiding missed charges
– Streamlined administrative processes for billers and coders
– The identification of potentially missing documentation that could put an organization at risk during a RAC audit
"Notes are the source of truth – for patient care, for care team review, and for billing," said Paul Brient, PatientKeeper's CEO in a statement. "PatientKeeper helps physicians ensure that they are billing appropriately by correlating their notes with their charges. This is particularly important in the inpatient world, where there is no explicit schedule and physicians are pulled in many directions – they do consults, they cover for other physicians on their team – and charges are easily lost or underreported."