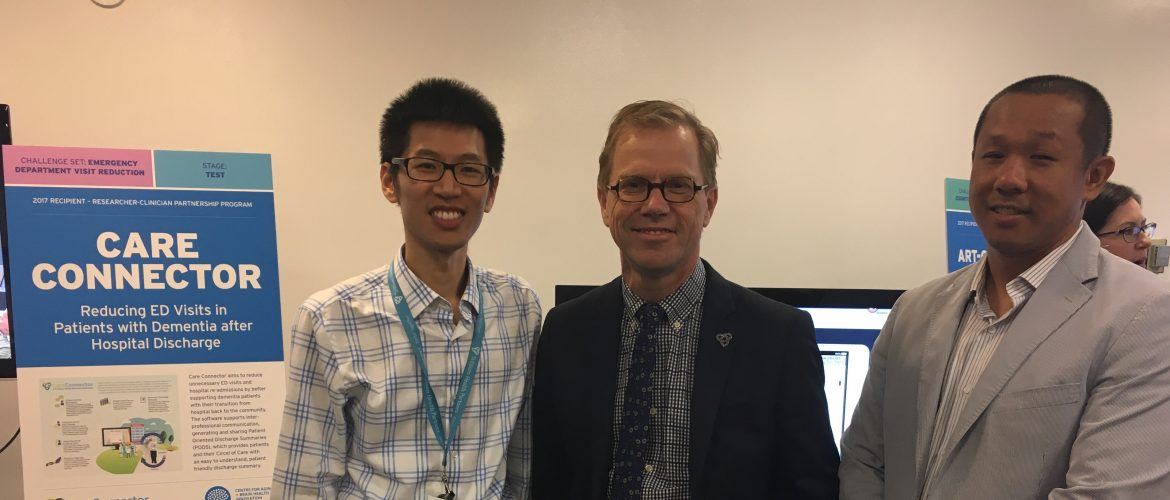 Centre for Aging + Brain Health Innovation (CABHI), a solution accelerator for the aging and brain health sector has invested more than $8.3M across twenty-six projects to acclerate senior care innovations. The projects will utilized the funding to improve the quality of life and care for older adults with dementia and cognitive health issues.
The projects are part of three new CABHI programs: the Industry Innovation Partnership Program, the Researcher-Clinician Partnership Program, and the Knowledge Mobilization. Among the funded projects:
– A home-based appliance that organizes and accurately dispenses multiple medications for older adults with chronic illnesses.
– A social network that provides peace of mind to families, by enabling them to search for qualified, reliable caregivers who can provide in-home care designed to mitigate physical and cognitive decline for their loved ones.
– A brain health assessment tool that can help older adults answer the question: "Is my memory normal or should I see my doctor?"
Led by researchers, clinicians and companies worldwide, the projects promote public and private collaborations among several industry and healthcare organizations. These organizations are working together to test solutions and/or support dissemination and adoption of innovations in the seniors care sector — helping to drive economic development in Ontario, Canada and beyond.
According to the World Health Organization approximately 47.5 million people worldwide have dementia and 7.7 million new cases are diagnosed each year. 
In 2015, CABHI was established to accelerate innovative solutions in the seniors care sector that can help to improve the quality of life and care for older adults living with dementia or experiencing cognitive challenges. The Centre's programs support health care professionals, researchers and companies worldwide to develop, test and bring innovative solutions to the seniors care sector at an accelerated pace.
"CABHI is a key facilitator of collaborations among innovators, healthcare providers, private and public sector partners, government and consumers. Through CABHI, we are continually testing and scientifically validating brain health technologies and care practices both on our campus and offsite with partner organizations, leading to quicker adoption and uptake in the market. We will continue to do this critical work, thanks to the generous support from all our government partners," said Dr. William Reichman, President and CEO, Baycrest Health Sciences and CABHI in a statement.