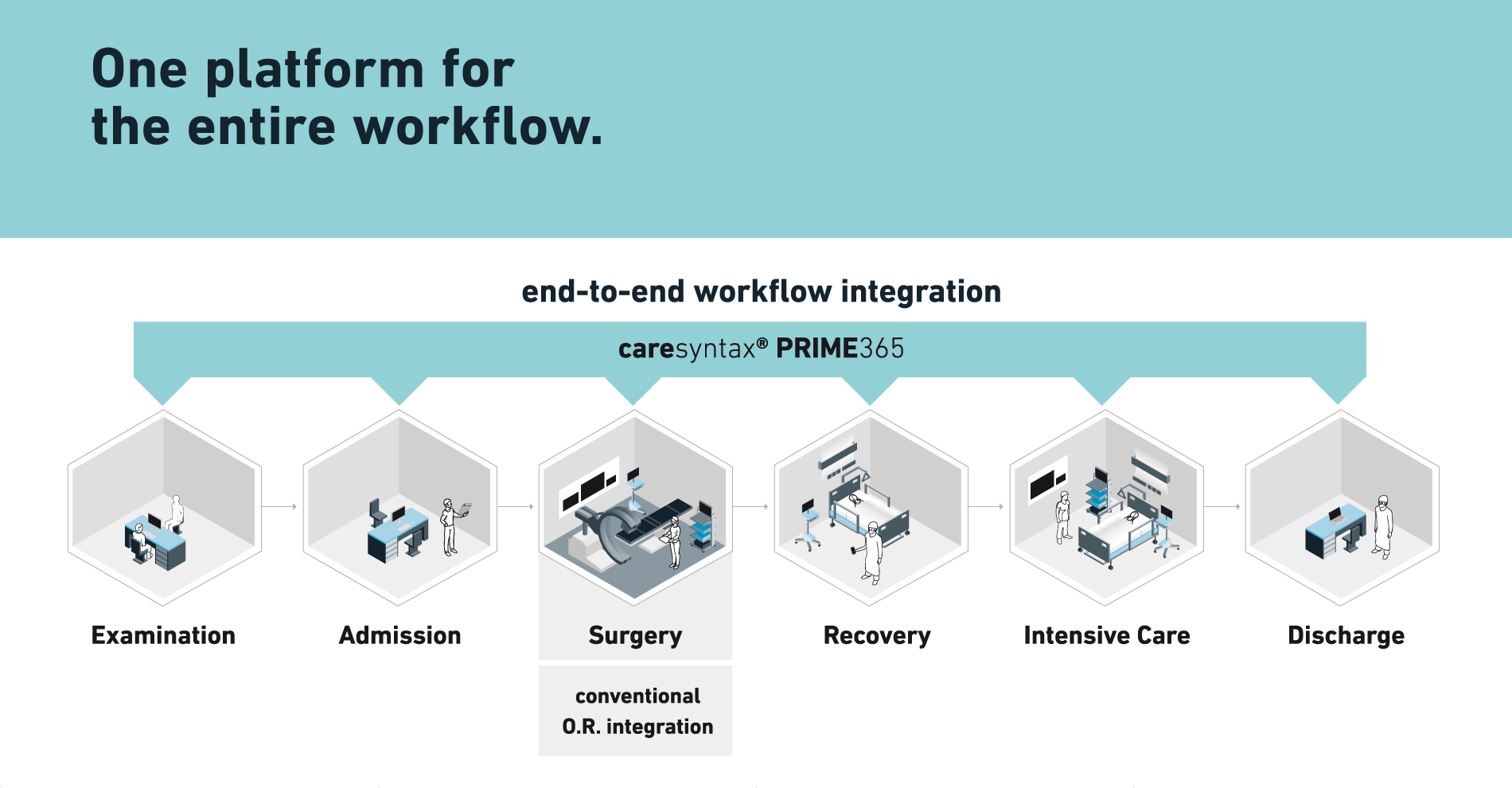 Caresyntax Inc., a Boston, MA-based surgical analytics and integration services company has raised $11.9 million in funding led by Norgine Ventures. The company plans to utilize the funding to establish its first full-time U.S. operations and headquarters in downtown Boston in October with plans to add more than 10 employees by the end of 2017.
Partnering with GE, Medtronic and Siemens in the U.S., caresyntax is a sister company of Berlin-based S-CAPE GmbH, a global operating room integration specialist. Caresyntax helps hospitals and ambulatory surgical centers identify and manage risk, automate workflows, enhance knowledge sharing, and reduce surgical variability.
The caresyntax platform aggregates structured and unstructured data from OR devices, and blends it with EHR (Electronic Health Records) and other data sources to discern actionable insights. With a granular focus unique to today's data analytics products, caresyntax deciphers the causes of surgical variations and makes recommendations for fixing them, resulting in reduced readmissions, improved patient safety and better clinical workflows.
Used by Chiefs of Surgery, OR Managers and Quality Management officials, the vendor-neutral caresyntax platform consists of:
– PRIME365 OR integration: flexible and vendor-neutral integration solution, capable of aggregating surgical data from multiple sources including 4k imagery, and harnessing it on a single IP infrastructure to drive global improvement.
– qvident: performance management software platform, providing surgical and procedural teams with an easy-to-use interface for creating, managing, and sharing surgical content. Using qvident, clinical teams gain greater visibility into each surgical episode, and can identify and understand the root causes of outcomes variability.
Together, the platform addresses surgical outcomes variability, automates workflow processes, improves training protocols, and safeguards reimbursement. Usability, easy reporting and workflow automation are hallmarks of the platform. To date, the caresyntax platform is used in nearly 6,000 operating rooms worldwide, transforming unstructured clinical and operational data into actionable, real-time insights.
"Caresyntax is spearheading the future of operating room (OR) integration by culling data from individual clinical events to drive improvements in performance and health system investments," said Dennis Kogan, caresyntax CEO in a statement. "Hospitals and health systems are exploring ways to use resources more effectively toward delivering quality improvements and favorable patient outcomes. Norgine Ventures is the ideal partner to help us assist our key constituents to drive these changes."