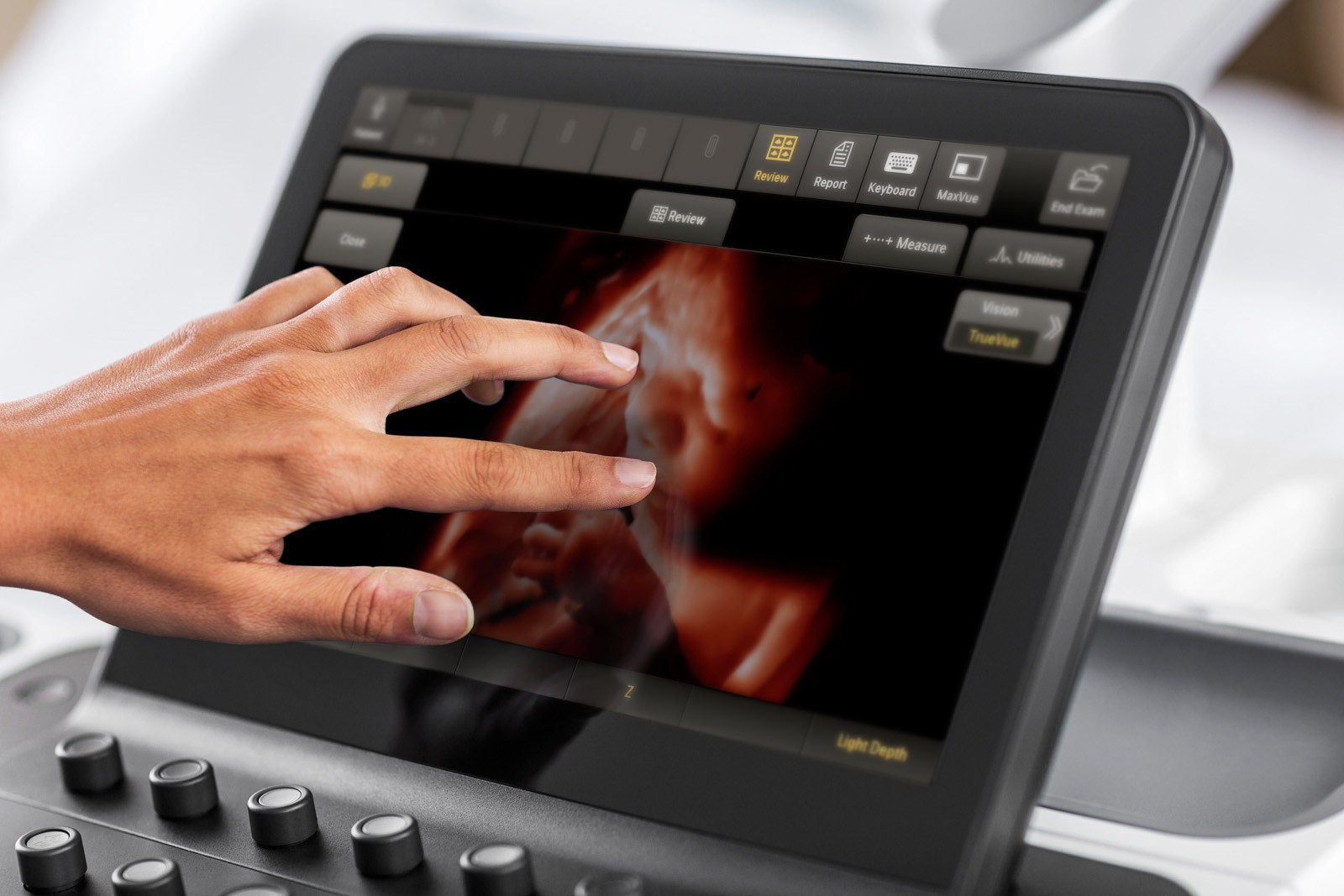 Royal Philips, a global leader in health technology, this week announced new OB/GYN innovations, aBiometry AssistA.I, TouchVue and Tilt, as well as the eL18-4 transducer available on Philips EPIQ 7 and 5 and Affiniti 70 ultrasound systems. Philips' OB/GYN ultrasound solutions are designed to give clinicians more information earlier in pregnancy, making it easier to provide a confident diagnosis and overcome diagnostic challenges.
The new OB/GYN solutions feature innovations such as anatomical intelligence, fingertip control and enhanced imaging versatility. In addition, Philips will also debut its new InnoSight touch-screen based diagnostic compact ultrasound, which offers exceptional image quality and performance.   
Philips wide portfolio of OB/GYN ultrasound tools include:
– aBiometry AssistA.I., with its anatomical intelligence of fetal anatomy that preplaces measurement cursors on selected structures, it reduces conventional measurement steps to streamline fetal measurement and reporting workflow.
– TrueVue with TouchVue interface, utilizes the EPIQ touch panel allowing users to intuitively interact and direct both the volume rotation and internal light source, creating photorealistic 3D fetal images that allow deeper connection between the fetus and future parents.
– Tilt maximizes OB/GYN imaging versatility with a new 2D Tilt feature of the 3D9-v3 transducer allowing for lateral scanning of anatomical structures that are off-axis without having to manually angle the transducer to provide more comfort to the patient.
– The eL18-4 transducer features a multi-row array configuration for full electronic focusing of the elevation plan to provide imaging with exceptional detail resolution and tissue uniformity for clinical solutions including obstetrics.
– The new InnoSight diagnostic compact ultrasound system features an ergonomic, intuitive design and clinical versatility to meet the mobility needs across a wide range of applications.
These innovative features complement the existing suite of OB/GYN ultrasound visualization tools from Philips, which will also be on display: GlassVue transparent 3D visualization, with its internal light source, which provides an early, more transparent view of the fetal anatomy, aRevealA.I. Ultrasound (AIUS) 3D fetal face algorithm that automatically removes extraneous information to quickly and easily reveal the 3D fetal face, and MaxVue, which allows clinicians to experience ultrasound imaging in 16:9 Full High Definition (FHD).
"Philips' latest OB/GYN ultrasound offerings provide clinicians with the tools to deliver diagnostic confidence needed to provide the best care for patients," said Dr. Michael Ruma, maternal-fetal medicine specialist at Perinatal Associates of New Mexico in a statement. "The beginning of a new life is a special time, and Philips' solutions allow clinicians to focus on the needs of each expecting mother."