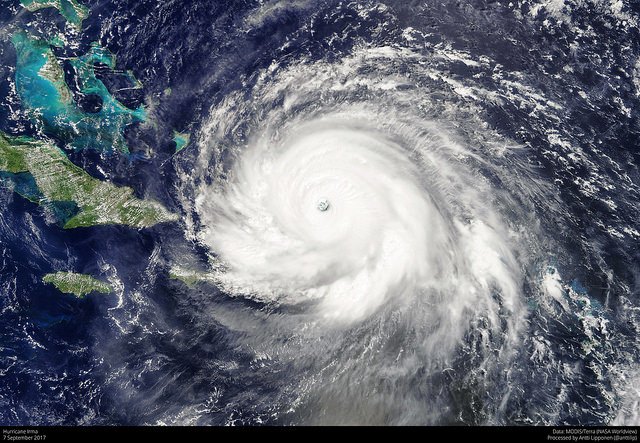 In response to the historic impact of Hurricane Irma on the United States, Surescripts and Allscripts are expanding the scope of the service available in the wake of Hurricane Harvey to provide free access to patient-specific medication history data for pharmacists in Alabama, Florida, Georgia, North Carolina, and South Carolina for a limited time.
Pharmacists interested in utilizing the service should visit www.surescripts.com/irma to validate their eligibility and gain access to the Allscripts application. Once users have been authorized, they will need to obtain patient consent to see a 12-month view of a patient's medication history. Prescribers who do not already utilize medication history data through their electronic health record (EHR) software can also download the free, cloud-based application to gain access.
In advance of Hurricane Irma, the federal government declared public health emergencies, enabling Medicare beneficiaries and their health care providers increased flexibility in meeting emergency health needs and loosening some provisions of the HIPAA Privacy Rule. Further, the Boards of Pharmacy in Alabama, Florida, Georgia, North Carolina, and South Carolina allow a pharmacist to dispense refill supplies of a prescription drug, other than a Schedule II controlled substance, without the authorization of the prescribing practitioner.
An estimated 6.3 million people were ordered to evacuate the state, according to the Florida Division of Emergency Management. With nearly one-third of the state's residents displaced from their homes, many patients may have misplaced their medication or may be unable to get to a doctor. Pharmacists can play a critical role in reconnecting patients with their care regimens in new settings.
Prescribers already have access to complete and up-to-date medication history data through the nationwide Surescripts network which connects more than one million healthcare professionals and 230 million patients. This patient-specific information can help limit errors and adverse drug events by enabling providers to make more informed prescription decisions and optimizing their patients' adherence to medication. In 2016, the Surescripts network processed more than 1.08 billion requests from prescribers for patient medication history data, sourced by community pharmacies, payers, and pharmacy benefits managers, in accordance with all laws protecting the privacy and security of patient health information.
In addition to their work together in response to Hurricane Harvey, Surescripts and Allscripts have both participated in similar initiatives in response to previous storms. In 2005, Surescripts participated in a public-private initiative to build an online database to provide pharmacies and clinicians access to patients' prescription histories and allergies in the wake of Hurricane Katrina. Allscripts also played a role in Katrina relief efforts by offering the ePrescribe solution to clinicians caring for patients affected by the disaster.
Surescripts and Allscripts worked across the healthcare industry and collaborated with numerous partners to make this service available quickly and easily. A list of all of the organizations who supported this effort is available online at www.surescripts.com/irma where additional information and resources are also available to assist healthcare professionals in the wake of Hurricane Irma.