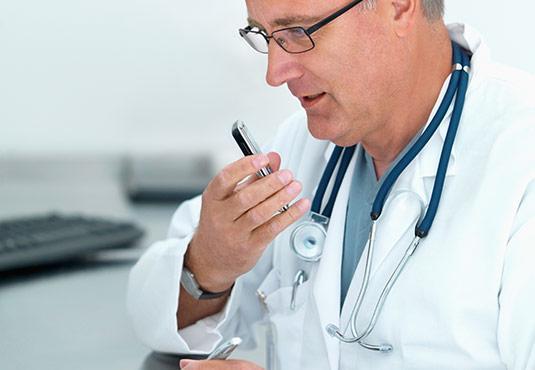 Magnolia Regional Health Center (MRHC) has implemented Nuance Dragon Medical One, integrated with its MEDITECH EHR, as its clinical speech recognition and computer-assisted physician documentation (CAPD) platform for acute care.  This move will provide seamless integration with MEDITECH EHRs and help the system capture the complete patient story.
The secure, cloud-based speech recognition solution is hosted on the Microsoft Azure HITRUST CSF certified platform, and is powered by artificial intelligence (AI) and machine learning advancements that increase physician efficiency and return on investment. 
Additionally, the hospital deployed:
–        Nuance Dragon Medical embedded in MEDITECH's Web EHR for ambulatory care, delivering an exclusive speech-enabled workflow that allows clinicians to generate content, navigate fields and execute commands with their voice.
–        Nuance PowerMic Mobile that allows physicians to securely dictate into Dragon Medical using their standard smartphone, making it easier for them to document on the go, supporting mobility and access.
Once Dragon Medical was fully implemented, MRHC succeeded in reducing traditional medical transcription by 100%. MRHC adopted Dragon Medical solutions rapidly, with nearly 200 initial active users. Additional licenses are already being added to meet the growing needs and popularity of the system among its physician community.
MRHC also wanted to ensure its staff was thoroughly documenting the level of care provided to patients. The hospital believed incomplete documentation was contributing to poor quality scores, which negatively affected both hospital and physician quality ratings. Encouraged by the success of Dragon Medical, MRHC expanded its investment in Nuance by deploying Nuance Computer-Assisted Clinical Documentation Improvement (CACDI) with CDI professional services. According to Parker, that shift would represent an increase of over $1 million in appropriate reimbursement in the first year alone.
"Healthcare organizations and their physicians face steep challenges today in terms of capturing and accessing clinical information, delivering quality patient care and accurately documenting it in keeping with industry regulations. Technology needs to support this effort and make it easier, not more difficult," said Michael Clark, Nuance Communications' senior vice-president and general manager of clinical documentation solutions.
"Nuance's AI-driven solutions are designed to amplify physicians' intelligence and complement their workflow, providing them with greater mobility and flexibility with how they document, and resulting in higher productivity, satisfaction and performance."