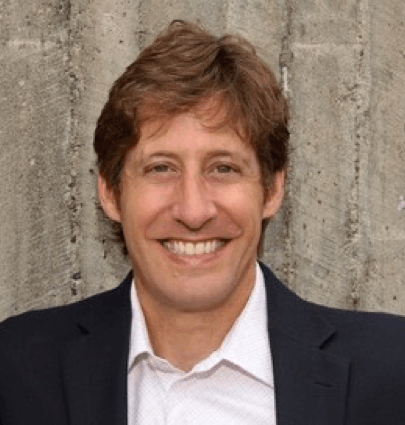 Summer is almost over, but for health plans it's time to check in on plan performance and course correct to meet 2017 goals. For those who fall shy of meeting projected performance targets, it's not too late to boost vital metrics like Star rating or HEDIS score. 
With less than five months left in 2017 it may seem an impossible goal to move the needle on quality ratings, but that's not the case. It is not too late to make a difference, provided you are smart and targeted in your approach.
One of the most effective ways this late in the year to improve quality ratings is through a targeted engagement program that incentivizes members to complete high-value health activities. Targeting the hardest-to-reach members with dynamic reward values enables plans to reach specific quality measures and goals without breaking the budget. 
In fact when done correctly, the reward for launching a mid-year engagement program far outweighs the effort. Here are three things to consider to ensure your mid-year member engagement program results in significant quality gains.
1. Focus on high-touch, high-impact communications.
To optimize the effectiveness of communications in a limited time frame, you need analytics and data modeling to dial in communications and understand the most effective channel for each segment, whether that is telephone, print, digital or mobile. Stay curious after your initial assessment. Consistently prioritize the lower-cost channel to reduce cost waste. However, be flexible enough to refine the optimum channel mix and communication style based on member action or inaction.
A seamless, user-friendly experience for members further increases satisfaction, closes gaps in care and boosts member retention. Ultimately, your communication plan will be a large part of what allows your engagement program to have an outsized impact in just a small window of time.
2. Be selective about the members you target
Why target only certain members in your mid-year engagement program? And who are the right members anyway? 
Data analytics can help identify those individuals who are most likely to engage, and utilizing data in the right way will have the biggest impact on performance. This is called propensity modeling, and it's powered by analyzing consumer data such as age, gender, income, online activity and other public data. 
Instead of launching a one-size-fits-all approach, you can focus communications and budget on those members most likely to deliver high-value activities and boost plan performance
This ensures that you're not over subsidizing already compliant members who are already engaged in high-value activities, such as getting recommended cancer screenings. Not only does this strategy ensure your plan is cost effective, but it is also more effective at driving overall engagement.
Since a limited amount of time is a significant factor in a mid-year engagement program, a highly targeted approach is all the more important because it delivers robust results in the shortest period of time.
3. Focus your budget for outstanding ROI.
When we talk about launching a brand new engagement program mid-year, we know you might be asking yourself: Where would I find the budget for this? I don't have enough left to spend on a new initiative.
A tight budget is a concern but doesn't have to hold you back—especially when it comes to impacting your quality rating. Intelligent engagement programs that target the highest impact members deliver high return on investment.
A critical factor is avoiding a one-size-fits-all approach. Personalized, highly targeted and user-friendly communications generate significantly more engagement and ensure that you focus the majority of budget on members most likely to move the needle on performance. And remember, investing in a highly focused effort means you won't be spreading your budget thin across a wide swath of members without a guaranteed result (or a result that comes at too high of a cost).
Instead, consider reallocating your budget to make room for an intelligent rewards and engagement program this year and set the groundwork now for a larger, more robust program in the following year. You'll see an outsized ROI by December 2017, and be ready to hit the ground running come January 2018.
Time is of the essence when it comes to designing an engagement program more than halfway into the year. But you can use it to your advantage by staying hyper focused and creating a strategy that centers on the right members. If done right, increasing your incentives, communications and audience focus will deliver the desired business results.


Jordan Mauer, EVP of Marketing and Member Engagement at NovuHealth,a member engagement and behavior change technology and services company specializing in helping government-sponsored health plans and progressive commercial plans improve performance through quality, risk adjustment and health outcomes.