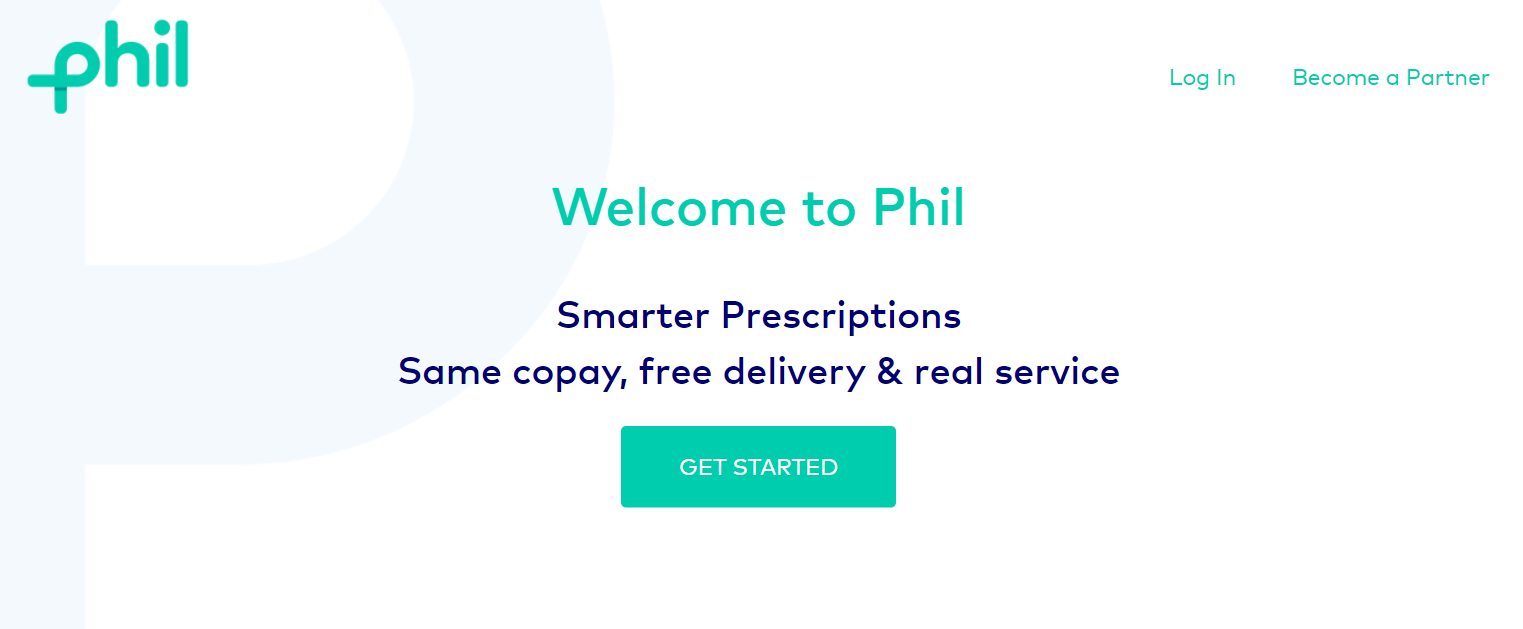 Phil, a San Francisco, CA-based end-to-end prescription management and delivery service connecting patients with local pharmacies has raised $10 million in funding led by Crosslink Capital. The round also includes participation from Eniac Ventures, Softtech VC, Forerunner Ventures, SV Angel, Silicon Valley Bank, and Transmedia Capital.
Founded in 2015, Phil connects users with community-based pharmacies to eliminate the frustration that can be associated with the prescription refill process through its website and mobile app. Phil acts as a concierge service that automates communication between doctors, insurers, pharmacy staff, and patients in order to ensure timely refill and efficient delivery of thousands of prescriptions across the country, directly to the patient's door at no extra cost.
The company hopes to serve as an alternative to traditional pharmaceutical management aims to solve the problem of drug adherence, which drives between $100B and $300B in unnecessary medical costs in the U.S. each year. Phil's key customer demographic is patients who take prescription medications on a regular basis; approximately one in five Americans take at least three a day. These individuals often contend with the uncertainty of running out of their medications, largely because current pharmacies fail them when it comes to coordinating between doctors and insurance agencies.
Phil works with dozens of partners and more than 8,000 doctors nationwide. As Phil's customer prescription volume has doubled within Q1-Q2 and continues to accelerate, the startup plans to double internal staff by 2018 in order to continue providing top-quality customer service.
We believe care coordination between doctors, insurance and pharmacies is the biggest hurdle to patients receiving their meds on time, especially so for those who take medications regularly," said Deepak Thomas, founder and CEO of Phil, who survived an eight-year run-in with chronic Lyme Disease in a statement. "With larger chain pharmacies, the consumer experience is often held captive by their business model that requires patients to return to the pharmacy, often multiple times a month. With Phil, we focus on providing a hands-off, concierge experience and rather than building our own pharmacy, we chose to partner with independently-owned pharmacies with strong community roots."
Phil was recently certified by the National Association of Board of Pharmacies (NABP), which verifies online pharmacies and pharmacy-related websites globally, ensuring they are safe, legitimate and fully-licensed. Top-rated, independent pharmacies in all major states are now part of Phil's fast-growing network, which since November 2016 has grown to cover 95 percent of the U.S. population.