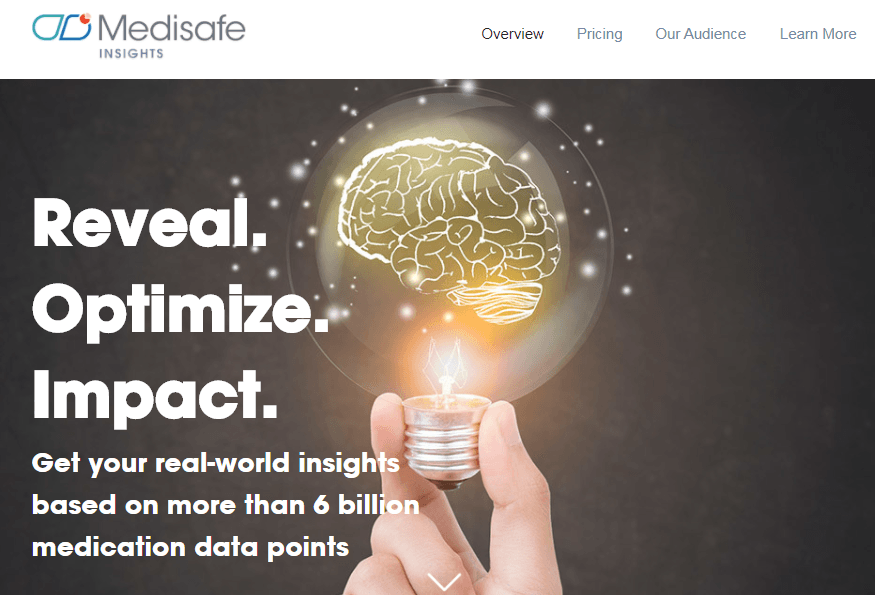 Medisafe, a personalized medication management platform has announced the launch of Medisafe Insights, a proprietary market research tool (HIPAA compliant and ISO secure) for pharma. Eclipsing 4 million users and 1 billion doses managed, Medisafe is turning its database of patient information, combining demographics, medication details, medical conditions and comorbidities, engagement with content and interventions, and other key information, into actionable insights for pharma. The launch of Medisafe Insights comes one year after announcing its commercial offering for pharma and life sciences companies and launching several successful pilot programs.
With Medisafe Insights, pharmaceutical and life sciences companies can:
· Discover new details about patient personas based on real-time data linked to their medication behavior, in a de-identified manner
· Identify patient cohort-specific adherence obstacles throughout the patient journey
· Learn new approaches and tactics to more effectively target and engage patients and improve their adherence and persistence
· Benchmark their brand against the competition
· Translate these key learnings into greater revenues and market share
Pharma has a data problem. Until now, pharma has faced the issue of medication non-adherence without the necessary information, at scale, required to solve this multi-hundred billion dollar problem. With Medisafe Insights, access to this level of real-time de-identified behavioral data at the medication dose level will be a game changer for pharma considering the traditional instruments that pharma has used are lagged and far less precise because they rely on monthly medication refill records.
The causes of nonadherence vary by medication, condition, patient and specific timeframe across the patient journey, negatively impacting patient quality of care and health outcomes (e.g. higher emergency and mortality rates), healthcare system costs (e.g. higher hospitalization rates) and pharma and pharmacy revenues (e.g. fewer prescription refills). Lost revenues to pharma are estimated at $188 billion annually in the U.S. and $637 billion globally.
"To address a problem as big as medication non-adherence, that costs the healthcare system hundreds of billions of dollars, pharma must have the best data and solutions to effectively solve this problem in a personalized way. Until now, pharma lacked access to patient focused insights, at scale, required to have a complete understanding of the problem," said Omri Shor, co-founder and CEO in a statement. "As a market leader, Medisafe is well positioned to offer a unique view into patients' lives and how surrounding circumstances impact their ability to take their medications as prescribed. We believe these insights, joined with our unique ability to respond in real-time and offer tailored solutions, will not only have a profound impact on patient health outcomes, but also support the pharmaceutical industry as we address the wider issue of non-adherence."
Pricing
Medisafe Insights can be purchased on a one-time starting at $999 per survey or ongoing basis.  In addition, an Insights package can be coupled with a Medisafe license, which enables pharma brands to engage Medisafe users directly and put their learnings into action with near-term benefits of increased medication adherence, persistence and revenues. Introductory pricing is now available through mid-September 2017.