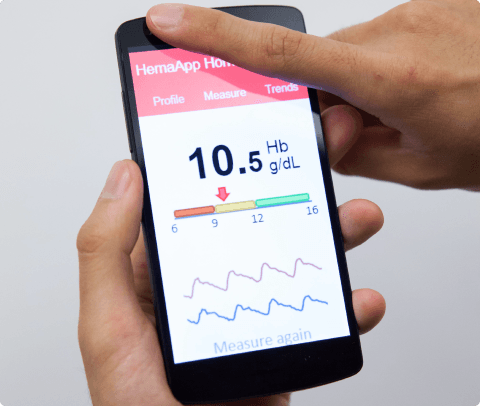 Google has acquired Senosis Health, a Seattle, WA-based mobile health monitoring startup that develops apps to measure, diagnose, and manage diseases, GeekWire first reports. Co-founded by Prof. Shwetak Patel at the University of Washington's (UbiComp) research lab, Senosis Health mobile apps collects health metrics to diagnose pulmonary function, hemoglobin counts and other critical health information.
Together with four other clinicians, researchers and tech transfer experts, the company's smartphone-based apps include:
·    SpiroSmart: measures lung function by having the patient blow into a phone's microphone, replacing an expensive dedicated spirometer for diagnosing and managing asthma, cystic fibrosis and other pulmonary diseases.
·   SpiroCall: turns any phone into a spirometer through a toll-free calling service that is useful in low-resource settings where smartphone access is limited.
·   Billicam: a screening tool for detecting newborn jaundice that utilizes the camera and flash together to measure the amount of bilirubin in the blood by examining wavelengths of light absorbed by the skin.
·   HemaApp: measures hemoglobin in the blood using a smartphone's camera and delivers immediate results and alleviates concerns about sample contamination or infection.
·   OsteoApp: measure bone strength, based on the vibrations that pass through the user's arm when the elbow is tapped.
All of the apps were reportedly going through the Food and Drug Administration's clearance process for clinical testing earlier this year.
Financial terms of the acquisition were not disclosed. For Google, the latest acquisition represents its continued interest in the digital health space. The Senosis Health team is expected to form the backbone of Google's digital health team in Seattle.