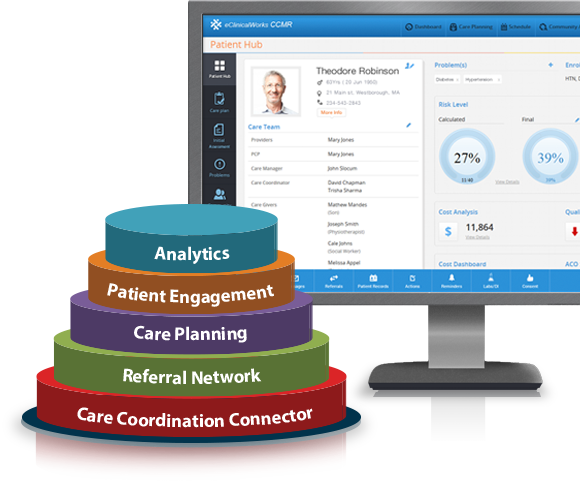 eClinicalWorks announced they have exchanged over two million documents through the Carequality Interoperability Framework in the past year. The seamless real-time data transfer between disparate systems facilitates coordination of care between providers in various care settings and ensures they have more complete and accurate patient information at the point of care.
eClinicalWorks' partnership with Carequality provides its customers with access to patient data across disparate systems. Specifically, Rhode Island's Coastal Medical has been able to easily and seamlessly retrieve critical patient data from other facilities, providing them with more complete and accurate patient information at the point of care.  
"At Coastal Medical we are dedicated to providing our patients with the highest quality care possible," said Mice Chen, CIO of Coastal Medical in a statement. "That requires sharing important health data between our providers at other hospitals and facilities in the state. With the adoption of the Carequality Interoperability Framework, through our eClinicalWorks EHR, we can retrieve critical patient health data from Lifespan hospitals that use Epic and make our patients data available to them. This seamless information sharing, from within the EHR, helps bridge gaps that existed in the past and helps us in the systematic coordination of patient care by being able to potentially prevent duplication of services and costly hospitalizations and ER visits."
The industry focus has shifted to easier interoperability between systems, and the high volume of exchange is allowing for improved transmission of data, which provides invaluable access to critical information for enhanced patient care. In July, through eClinicalWorks, over 500,000 documents were successfully made available to other vendors adopting Carequality and retrieved for eClinicalWorks providers' use. As additional organizations connect, growth is expected to increase.
"Interoperability is vital for the future of healthcare delivery," said Girish Navani, CEO and co-founder of eClinicalWorks in a statement. "eClinicalWorks remains committed to interoperability and ensuring both our clients and their patients benefit from an enhanced exchange of patient health information. Over the past few months, we have realized an increase in adoption and hope this trend can continue until all organizations are connected."