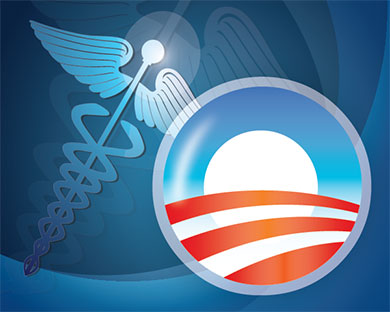 A recent Health Catalyst survey finds that despite uncertainty around the effort to repeal and replace the Affordable Care Act (ACA), 80 percent of healthcare executives stand firm on their population health strategy to address the quality and cost of healthcare. According to a July survey of 199 US healthcare executives by Health Catalyst. Sixty-eight percent of healthcare executives reported that PHM is "very important" to their healthcare delivery strategy during the next two years, while fewer than 3 percent assign it no importance at all.
Population health management, a key enabler of value-based care, equips providers to monitor and improve the health of large groups of patients such as those with a particular chronic disease or combination of disease states. Overall, the responses indicate strong support that the transition to value-based care, will continue no matter what happens with the future of the Affordable Care Act.
Few Organizations Have Taken on PHM Contracts with Payers
While enthusiasm for population health management remains high, relatively few organizations have taken on PHM contracts with payers that put them at risk of a financial loss if they fail to meet goals such as improving the health of their patient population.
When asked how soon they expect to have more than 30 percent of their patient population covered by such risk-based contracts, 37 percent of providers said achieving that level of risk would take between 3 and 5 years.  The next largest group put the date within the next 1 to 2 years. Fourteen percent estimated it would take 6-10 years. 
Barriers to Starting PHM Program Success for Providers
The survey finds that the most common impediment to starting a population health management (PHM) program or succeeding with an existing program is "financial issues" such as "getting paid for our efforts" and "balancing competing contract incentives,"  
The response from healthcare executives reflects the pressures that healthcare organizations face as they attempt to operate under the dominant fee-for-service reimbursement model while simultaneously transitioning to value-based care. Healthcare experts have identified several sources of data that are critical for success with PHM, including insurance claims data; electronic health record (EHR) clinical data; socioeconomic data about the social determinants of health; patient-generated health data; and data on prescription medication adherence. Most healthcare organizations lack electronic access and integration of these data sources, which must be collected from payers, hospitals, primary care providers, specialists, pharmacies, public health organizations, and patients themselves.
Other key barriers to PHM include:
"care model issues" (16%), such as getting buy-in for change and driving meaningful improvements once changes are made
"leadership and governance issues" (12%), including lack of a cohesive strategy, prioritization and accountability.
"The big picture takeaway from this survey is that healthcare executives view the move to value-based care as inevitable, regardless of the current political situation, and population health management is seen as critical to their success in transitioning to the new reimbursement structure," said Marie Dunn, MPH, vice president of population health strategy for Health Catalyst in a statement. "Despite the momentum, basic competencies related to data aggregation and analysis are still a barrier. Organizations in the pilot phase need to ensure that their investments are not just one-off efforts, but helping them to build a foundation for a broad base of future efforts."