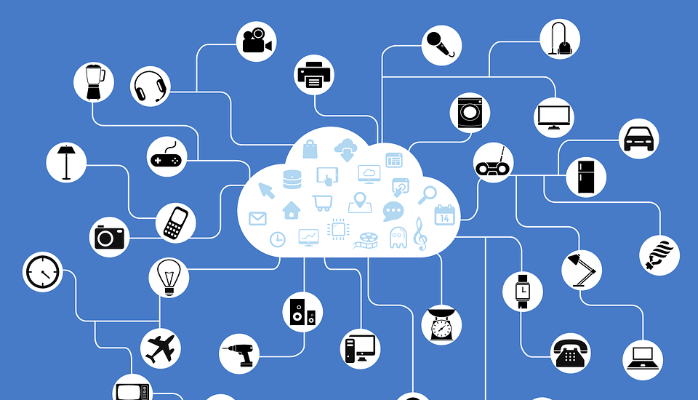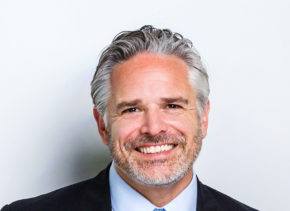 Today's technologies are expected to offer tremendous potential for innovation in the healthcare industry. In fact, the digital health market is expected to surpass $379 billion by 2024.The reasons behind this expected growth is two-fold; the current infrastructure in healthcare is already outdated, and the world around us continues to innovate.
As communities become more connected and technology continues to be ingrained in almost every part of our life, healthcare needs to keep pace. Current healthcare relies mostly on outdated infrastructure, and many pre-digital working practices that cannot keep pace with the needs of modern hospitals, doctors, researchers and patients. One of the main barriers to innovation in healthcare is connectivity. Modern practices and machines are only as powerful as the connectivity speed provided by the used infrastructure. Many applications and solutions are hindered by latency and limited reliability from pre-existing bandwidths and internet infrastructures.
The Gigabit Difference
To meet this challenge, we must strive to build the Gigabit Society – one where healthcare professionals can benefit from widespread connectivity of 1 gigabit per second, low latency and reliable performance. In a Gigabit Society, infrastructure is built with fiber-optic cables and networks to enable fast, seamless communication in healthcare. A gigabit infrastructure enables speed, which can revolutionize progressive solutions like remote patient monitoring, remote care and rehabilitation, telemedicine, next-generation sequencing, faster sharing of patient data, and even remote robotic surgery.
For example, today, an average CT scan can take 14 minutes to send between hospitals through legacy infrastructure. Instead, a fiber network can send the same scan in just 40 seconds. Time is not a luxury in healthcare as it can greatly affect a needed healthcare treatment, so being able to share this kind of patient information as quickly as possible is critical.
Additionally, through the application of gigabit networks, physicians can provide patients with continued monitoring for chronic illnesses or issue warnings in real time when critical situations occur without having to be in person. In a case where a patient has an adverse reaction to treatment, being able to immediately address the cause can radically change a patient's medical condition. It enables constant monitoring to ensure patients adhere to their treatment plan or identify if a change of these plans is required.  
Treating Parkinson's With Gigabit Clarity
We've seen the profound benefits of digital health innovation in studies at the Karolinska University Hospital in Stockholm, Sweden. By advancing their digital healthcare with high bandwidth and low latency networks, the hospital was able to provide a remarkable treatment program for Parkinson's patients that they could undergo in their own homes.
To allow treatment in the comfort of patients' own homes, the hospital deployed remote monitoring and remote consultations facilitated through gigabit connectivity. Using HD video consultations, neurologists could monitor movements and tremors, which are sometimes too minor or small to be noticeable over a traditional, standard-definition video feed. However, with the high-speed, HD connectivity, care providers were able to clearly oversee progress remotely and adjust treatments accordingly. In addition to remote monitoring of patients, the HD videoconferencing allowed doctors and specialists to communicate and consult together of treatment plans and procedures.  
Ultimately, by updating their existing infrastructures, Karolinska University Hospital was able to successfully offer certain patients remote healthcare, allowing them to continue treatment from their homes, reducing their hospitalization time, making more efficient use of doctors' time with patients, and facilitating professional consultation and collaboration for treatment.
Telemedicine Enabling Efficient Hospitals
Fiber connections in hospitals and health devices also allow doctors to implement telemedicine solutions to patients. This ability lets patients receive expert healthcare services without the burden or inconvenience of hospitalization.
Philips HealthTech wanted to introduced home telemedicine solutions, powered by gigabit speeds, in order to reduce the need for patients to visit their physicians in person. The devices enabled doctors to carefully monitor patients through strong connectivity. By facilitating patients to take their own health readings while medical staff closely monitored treatment remotely, hospitalization of patients was reduced by 45% and overall healthcare costs dropped by 27%. With less people requiring in-person services, care givers were able to make more efficient use of their time. Additionally, more people benefited from specialist care while waiting time in hospitals shortened. In deploying stronger and more efficient connectivity, healthcare professionals were able to monitor treatment in real time, without latency or inconsistent connectivity which could prevent successful observation.
Both of these examples underscore how modern technology powered by the appropriate infrastructure can adjust the way healthcare providers can engage with patients. In a Gigabit Society, patient services are improved, healthcare is delivered more efficiently, and more patients can be reached by the specialists they need. By looking at leaders who have undergone these digital transformations, we can assess the true value fiber networks open to the healthcare industry.
Andrew Morawski is the President and Chairman of Vodafone Americas where he responsible for Vodafone's Global Enterprise business in the region and the compliance, governance and integration of all Vodafone entities that operate in the Americas.