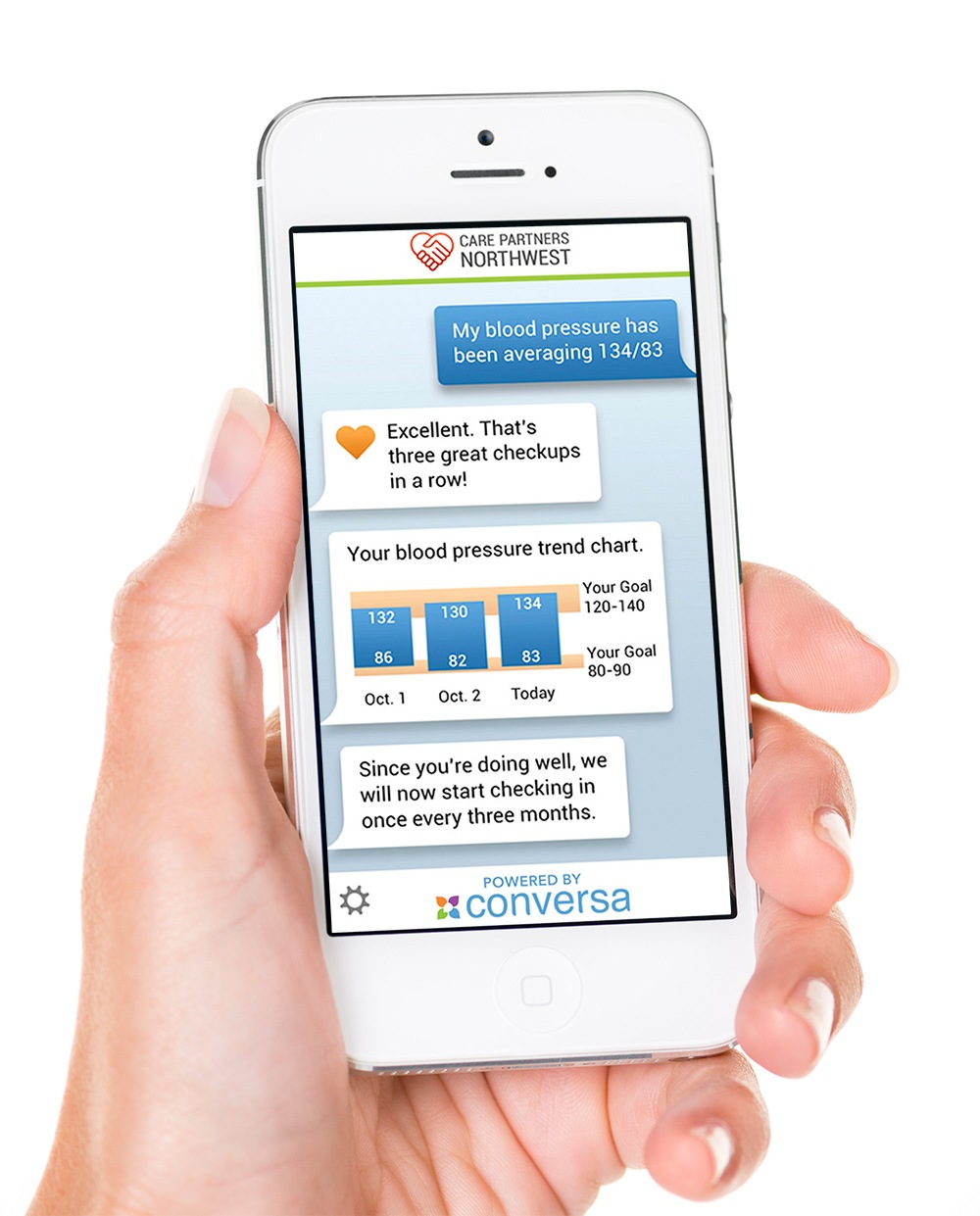 As health systems increasingly focus on patient engagement and satisfaction, Conversa and Allscripts has announced a strategic partnership that gives Allscripts the customer base of more than 2,500 hospitals and health systems access to Conversa's Conversation Platform. The Conversa integration will serve as the patient-facing touchpoint for Allscripts' population health management platform, CareInMotion™, and will also be sold as a standalone offering. The partnership includes a long-term commercial distribution agreement and participation in Conversa's recent Series A funding round.
As evidenced by results of a newly-released American Hospital Assocation survey of hospital leaders, provider organizations are increasingly seeking tech solutions to improve communication with patients. Seventy six percent of respondents reported using secure messaging with clinicians on mobile devices. The results prove provider organizations' recognition of the need for tools that transform the way patients and family members are engaged, educated, and empowered, and a heightened focus on managing healthcare experiences across the care continuum – in hospitals, ambulatory environments, clinics, physician offices, and even at home.
Conversa's platform enhances how care teams communicate with patients by delivering clinically-intelligent, automated, data-driven conversation experiences. It integrates seamlessly with Allscripts open-platform and vendor-neutral suite of solutions – including Allscripts Care Management and Allscripts Care Director – improving communications around key health experiences. Specifically, the partnership enables care teams to more effectively engage and manage some of the costliest patient populations – including those with comprehensive joint replacements, chronic obstructive pulmonary disease (COPD), diabetes, and hypertension – at a deeper level.
"Our strategic partnership with Conversa will help our clients have more meaningful, personalized and ongoing interactions with their patients," said Allscripts CEO Paul Black in a statement. "We are proud to introduce our clients to a like-minded innovator that is making a significant impact in the market, as we continue our mission to enable smarter care for healthier patients, populations and communities."