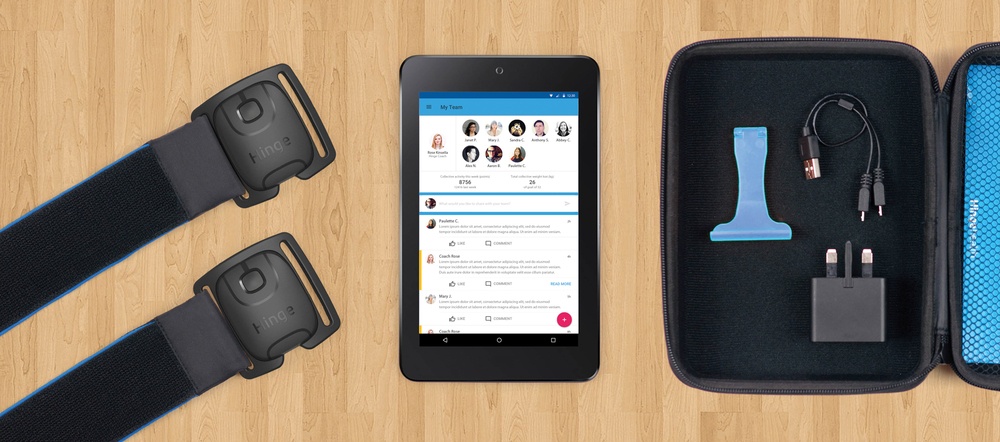 Digital health startup Hinge Health has raised $8 million in Series A funding led by European VC giant Atomico, with participation from existing seed investors, including Eleven Two Capital and the Vertical Group. The company plans to utilize the funding to expand its existing product offering, covering both chronic lower back and knee pain, to encompass new treatment programs for hip, shoulder, and neck pain. The expansion will position Hinge Health to offer an even greater range of tech-enabled, non-invasive treatments to employers and employees across the globe.
Over 50% of the US workforce will report a musculoskeletal (MSK) disorder every year – such as knee pain, shoulder pain, or back pain – costing employers in the US alone around $100bn a year. Many millions of workdays are lost annually, often due to injuries which are easily treatable. Workers, on the other hand, frequently receive suboptimal care or unnecessary medical procedures and are forced to live with pain causing loss in productivity, depression, weight gain and over reliance on opioids and surgery.
Founded in 2015, Hinge Health uses evidence-based digital care pathways for musculoskeletal (MSK) conditions with a 12-week coach-led program. By combining wearable sensors and thoughtfully designed software to remotely deliver physical therapy and behavioral health for chronic MSK conditions, Hinge Health has been proven to reduce healthcare costs to employers by 50% and deliver best-practice care for employees.
Hinge Health kits come with two Hinge bands with embedded motion sensors, a tablet computer with pre-installed Hinge Health software, a tablet stand, carrying case, instruction manual, charging unit and works right out of the box requiring zero setup by the patient. The company works with employer-sponsored health plans, costing approximately $1,195 per patient, according to a VB report.
With data on over 1,000 patients to-date, Hinge Health has demonstrated a 55% improvement in both chronic lower back pain and knee pain, while avoiding 60% of surgeries – a clear indication that the future of MSK care is unequivocally digital.
 "Most chronic conditions have clear clinical guidelines underpinned by a solid evidence base. However, these guidelines are often not followed because it is too onerous for the patient and doctor. Lower back pain and knee arthritis are prime examples, where non-surgical guidelines are not followed. The result is that patients are shunted onto opiates and eventually surgery. Our vision to improve the scale, experience and ultimately outcomes for patients by using technology to better deliver evidence-based care, with MSK as our first beachhead," said Hinge Health co-founder and CEO Daniel Perez.