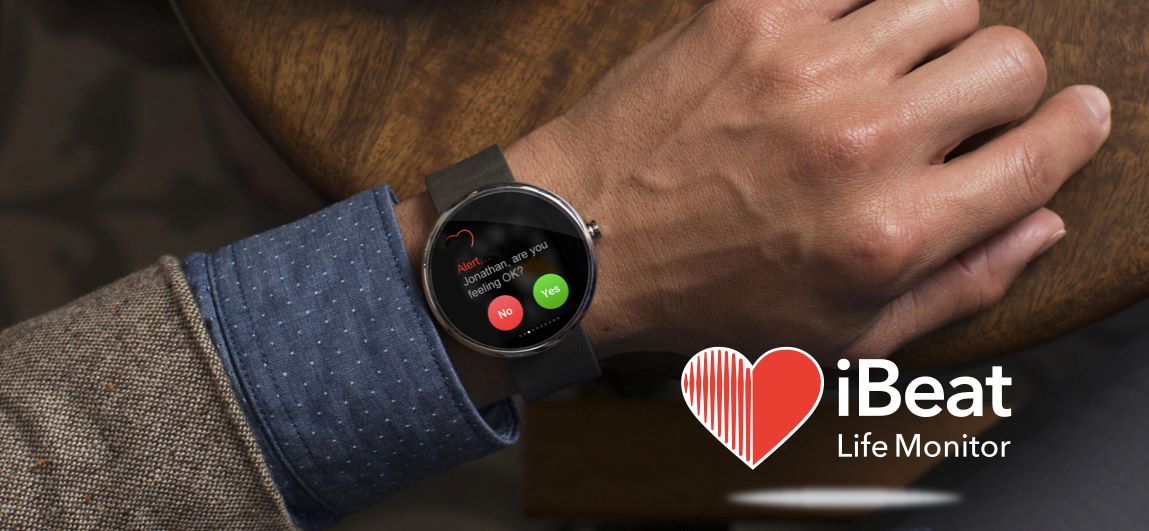 iBeat, makers of the heart monitoring smartwatch wearable that perpetually monitors and detects cardiac arrest, heart attack, and atrial fibrillation has closed an additional $3.5M of funding, bringing its total seed stage funding total to $4.5 million. New investors include WTI, SV Tech Ventures, Lee Equity, and renowned entrepreneurs and angel investors Michael Rubin, Mark Burg, and Harald Ludwig.
iBeat plans to use the additional funds to begin clinical testing, refine its sales and marketing strategies, and further scale its tooling and manufacturing operations fueled by significant user demand, including 42,000+ early adopters of the smartwatch. The heart monitoring smartwatch is now ready for manufacturing and will officially launch later this year.
Similar to your average medical alert system for seniors, in the case of a life-threatening emergency, iBeat's heart monitoring smartwatch will instantly alert the user by asking if he or she is O.K. If they reply 'no' or don't respond within five seconds, the smartwatch alerts their loved ones, and emergency responders in real-time, helping ensure immediate care delivery and potentially saving the user's life. Additionally, loved ones can receive weekly and monthly updates on a user's health via the cloud-based platform.
iBeat Hires Executives from Apple and Stanford
In addition the funding annoncement, iBeat has hired Dr. Mintu Turakhia, an Associate Professor of Cardiovascular Medicine at Stanford University as Head of Clinical, and Apple product veterans Roby DeManche and Drew Atkinson to lead product and manufacturing. iBeat expects to double its headcount by the end of 2017.
Dr. Mintu Turakhia is a practicing cardiac electrophysiologist, outcomes researcher, and Associate Professor of Medicine at Stanford University. As iBeat's consulting Head of Clinical, Dr. Turakhia will focus on clinical validation and outcomes studies that best leverage iBeat's technology for patients, consumers, and caregivers.
With nearly 20 years of experience in engineering, hardware operations, and global supply chain management, Roby DeManche will be leading iBeat's manufacturing operations and logistics. He hails from several notable consumer brands including Apple, Samsung, home thermostat maker Nest, and Ford Motor Company.
Alongside Roby, Drew Atkinson joins as Director of Hardware Engineering and will be responsible for iBeat's mechanical and electrical hardware design. Prior to iBeat, Drew worked on the engineering teams at Apple, GoPro, and high-tech smart oven maker, June.
"The funding from new and existing investors not only validates the important work our team has done in demonstrating the watch's ability to recognize life-threatening heart emergencies, but is also an affirmation of our technology and will help sustain our greater vision to reduce preventable deaths from these emergencies. We look forward to continuing this mission and building out a team of remarkable individuals keen on making a massive impact on the community," said Ryan Howard, founder and CEO of iBeat in a statement.