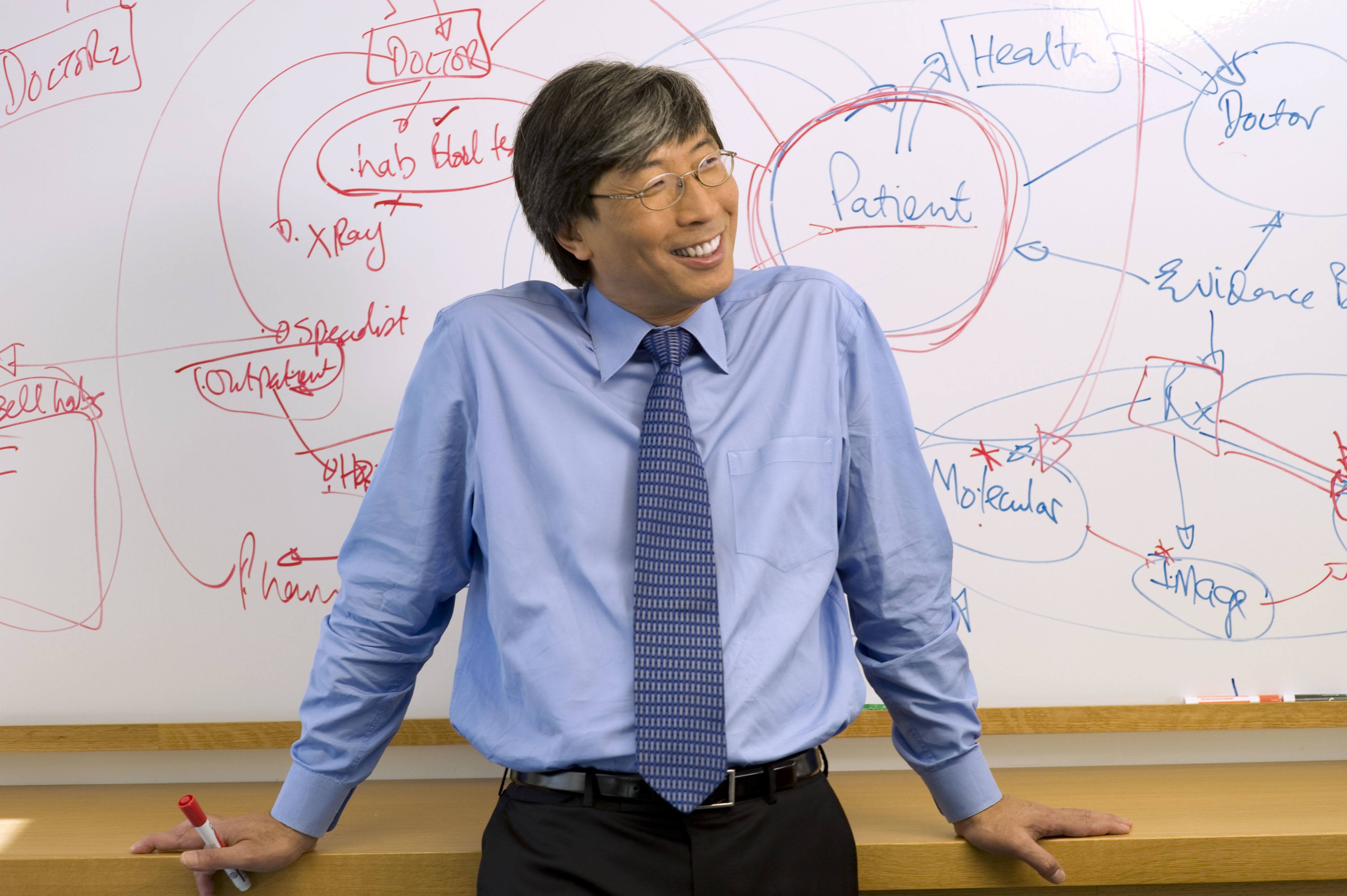 Billion physician Dr. Patrick Soon-Shiong announced that his company NantWorks, LLC, has acquired a majority stake in Integrity Healthcare, LLC, Verity Health System's management company. Verity Health is a nonprofit healthcare system employing more than 6,000 staff statewide. For Nantworks, acquiring a majority stake creates a unique opportunity for collaboration to make Verity Health a leader in innovative healthcare delivery, including personalized patient-centered healthcare solutions for every individual.
The hospitals include 1,650 inpatient beds, six active emergency rooms, a trauma center and a host of medical specialties including tertiary and quaternary care. Verity's two Southern California hospitals are St. Francis Medical Center in Lynwood and St. Vincent Medical Center in Los Angeles. In Northern California, O'Connor Hospital in San Jose, St. Louise Regional Hospital in Gilroy, Seton Medical Center in Daly City and Seton Coastside in Moss Beach are part of Verity Health.
NantWorks and Blue Mountain, the former majority owner of Integrity Healthcare stated it will remain committed to continue to invest in an effort to accelerate Verity's revitalization efforts undertaken over the past 18 months. BlueMountain will maintain a minority interest in Integrity. As a part of the transaction between Integrity and NantWorks,BlueMountain Capital Management, LLC, is making additional funding available to continue Verity's revitalization initiatives.
NantWorks combines the collective promise of science and technology, making the latest advances accessible to every patient, no matter who or where they are, so they can stay one step ahead of their medical conditions. The Los Angeles-based company is led by Patrick Soon-Shiong, M.D., a surgeon, professor, scientist, entrepreneur, businessman and philanthropist who has devoted much of his life to finding a cure for cancer and advancing healthcare solutions that reduce costs, increase access and improve quality of care. Dr. Soon-Shiong will join Verity's Board of Directors.
"Our commitment is to enhance the scope and resources of Verity Health so that, together, we can deliver the breakthrough treatments and cures that save lives, provide better patient outcomes and improve well-being," Soon-Shiong said in a statement. "We will achieve this by applying the limitless powers of collaborative science and technology to transform healthcare practices and create a more efficient, more effective health system. Medical care is local and we strongly believe that community health systems should be supported with investment, technology and science to build next generation clinically integrated networks to drive better outcomes at a lower cost.
St. Vincent is the oldest hospital in Los Angeles, founded in 1856. The 200-year history of service to the poor by the Daughters of Charity of St. Vincent de Paul is inspiring. I know this first-hand, having practiced there and it is a privilege to be reconnected with this institution and healthcare system again.  It is at this hospital where I performed the nation's first encapsulated islet cell transplant in 1993, and it is such a privilege to be reconnected with this institution and healthcare system again. It has been my lifelong dream to positively impact the outcomes of patients afflicted with life-threatening diseases, and through the care provided by this system we will devote our efforts to continue the legacy of delivering high-quality care to all Californians, including the underserved," he added.