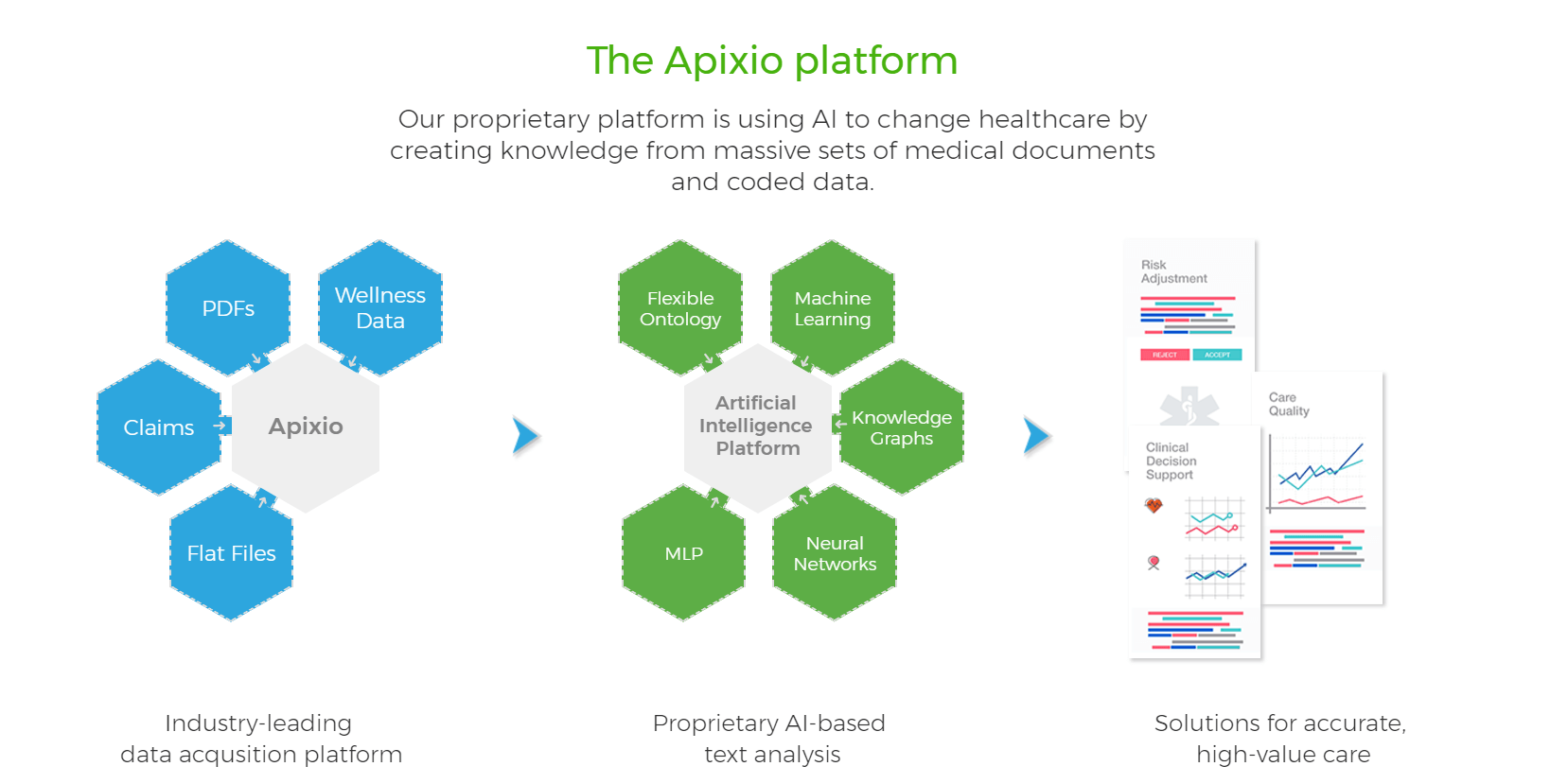 Apixio, a data science company for healthcare has announced the launch of Compliance Auditor, a first-of-its-kind software platform that uses AI to help health plans audit 100% of their coding work in a fraction of the time. Compliance Auditor makes it possible for insurers to validate the accuracy and compliance of their risk adjustment chart coding efforts, paving the way toward fair and complete reimbursement. Powered by Apixio's Artificial Intelligence (AI) platform, Compliance Auditor allows health plans to perform a thorough quality assurance of outsourced risk adjustment chart coding.
Currently, the vast majority of health plans outsource risk adjustment coding to third-party vendors. However, they lack the capacity to audit vendor work at a meaningful scale due to time and resource constraints. This puts organizations at financial and audit risk. With recent consolidations in the risk adjustment vendor market and an increasing number of investigations into coding efforts, accurate and compliant risk adjustment coding is more important than ever before.
Compliance Auditor Delivers Confidence to Risk Adjustment Coding
With Apixio's Compliance Auditor, insurers benefit from:
● Unmatched speed and scale: Using Compliance Auditor's intuitive, web-based application, a small health plan team of four people can conduct a comprehensive review of nearly 50,000 charts in as little as one week – a speed and scale not previously possible.
● Control over risk adjustment coding program: Now health plans can rely on internal expertise and interpretation of in-house coding guidelines, rather than relying on outsourced vendors to complete quality assurance work. 
● Precise, streamlined workflow: A simple interface allows coding supervisors to confirm provider, date of service, what ICD code the vendor selected, and its supporting evidence.
"Health plans are losing confidence in vendor coding results and growing more concerned about audit and compliance risks. However, due to constrained resources and current processes, most insurers are only able to audit 10 percent or less of charts coded," said Tam Pham, solutions executive, Apixio. "In today's regulatory environment, that is no longer enough. Plans can't afford to use vendors who simply look for new codes, without also confirming the accuracy of existing codes. Our Compliance Auditor allows health plans to review their vendor's results and validate supporting evidence for a code in as little as 60 seconds."
In addition to the Compliance Auditor, Apixio offers a compliance solution, Zero Evidence, further increasing the accuracy of coding efforts. Zero Evidence identifies when diagnosis codes found in encounter claims lack supporting evidence. If there is no indication of supportable evidence, then the results are considered "zero evidence" codes and insurers may delete them.