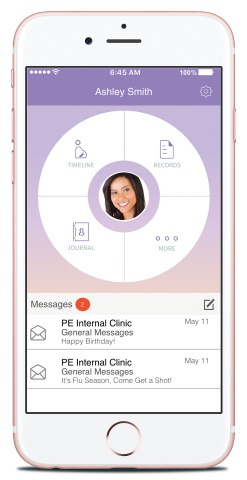 Women's Care Florida, an independent, fully integrated OB/GYN groups has selected eClinicalWorks to deploy the company's Healow Mom mobile app for its 273 providers across 62 locations.
Once live, the Healow Mom App will provide enhanced communication and encouraged patient engagement Once live, healow Mom app provides Women's Care Florida with access to the healow app health tracker which is integrated with the eClinicalWorks EHR to give their providers up-to-date information on blood pressure, glucose levels and more. Patients can view their records, lab results and schedule future appointments.
An education feature keeps mothers-to-be informed on what to expect throughout their pregnancy with weekly information specific to what trimester they are in. Women's Care Florida patients can take notes in the journal feature for upcoming appointments and keep a pregnancy profile to compare previous pregnancies. Additional features include a kick-counter, contraction timer and the ability to share labor and birth announcements with friends and family.
"Currently, over 1,100 mothers are currently using healow Mom," said Dr. Peter Alvarez, a board-certified Obstetrician/Gynecologist with Lakeland OB/GYN, a Division of Women's Care Florida in a statement. "The healow Mom app helps our expectant mothers manage their pregnancy with direct access to their health data, including their prenatal care records, to share and receive critical health information with their obstetrician or pregnancy care provider. With the app, patients now remain engaged in their health, both inside and outside of the office."