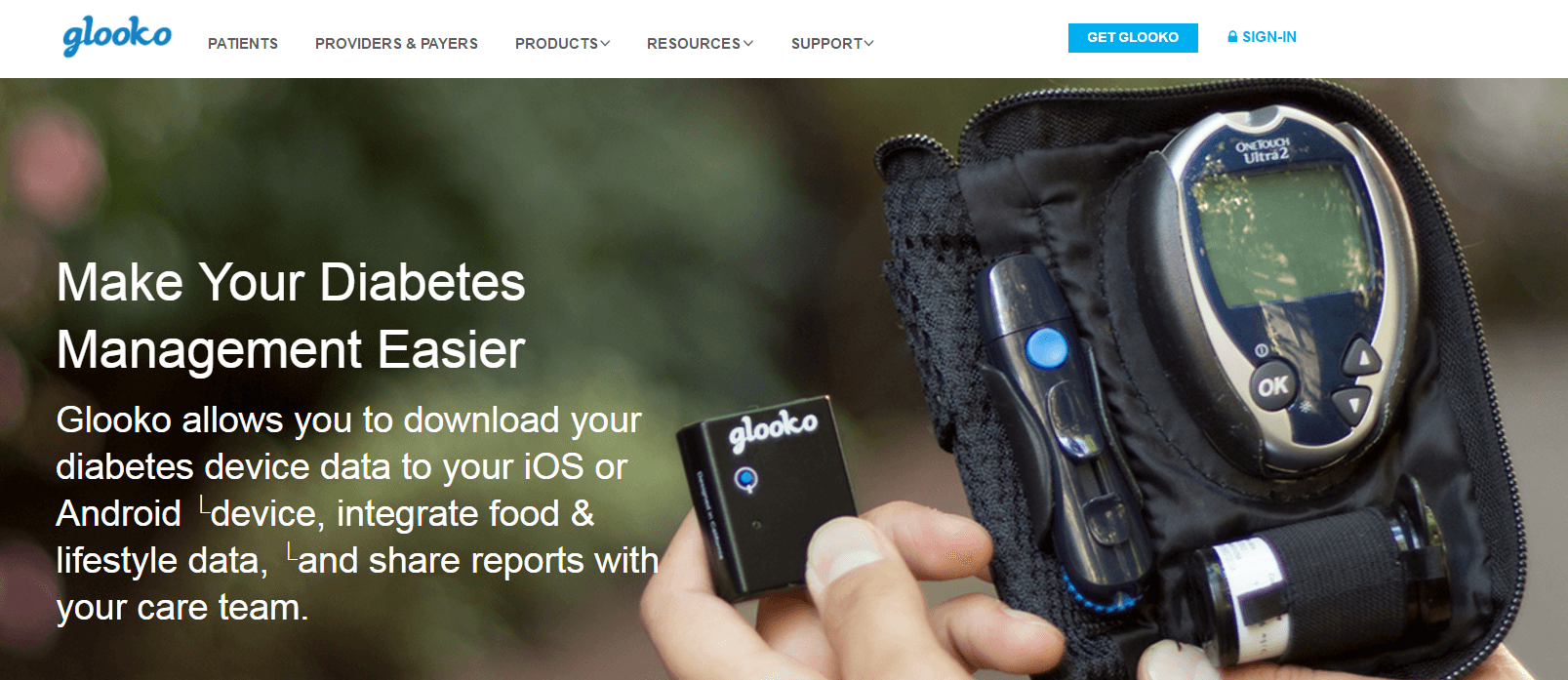 Glooko, a Mountain View, CA-based provider of diabetes data management has rasied $35 million in Series C funding led by Georgian Partners with participation from Insulet Corporation, Mayo Clinic, Canaan Partners, Social Capital, Medtronic and Samsung NEXT. The company plans to use the funding to expand its' commercialization efforts in France, Germany, the U.K., Asia and the Middle East, and further development efforts in data analytics and artificial intelligence to provide personalized insights that drive meaningful behavior change.
Founded in 2010, Glooko's products – the Glooko mobile apps, MeterSync Cable for iOS and Android, and the Glooko Population Tracker – enable people with diabetes to self-manage their diabetes and the clinicians who care for them to remotely access blood glucose readings and other related data to provide coaching and support in between clinic visits. Glooko automatically extracts data for over 90% of the world's diabetes devices, exercise and biometric trackers and includes a massive food and medication database for tracking and care plan reminders.
To date, Glooko's diabetes data management solutions help more than one million patients served by 6,000+ providers and a growing number of health plans around the world. Glooko provides payers, employers, pharmaceutical companies and health systems with a diabetes digital health platform that deliver personalized and actionable insights to people with diabetes and their care teams that aim to drive improved outcomes at a lower cost.
Glooko's demonstrated improvements in outcomes to manage diabetes are part of a larger effort to combat the growing epidemic. Globally, the cost of diabetes has risen to $825 billion a year and the number of adults with diabetes reached 422 million worldwide in 2016. Without systemic changes to diabetes management, this number could grow to 700 million by 2025, according to a study reported in The Lancet.
"This additional funding will help us to further our mission: to improve the lives of people with diabetes," said Rick Altinger, CEO of Glooko in a statement. "With this capital, we will accelerate our investments in clinical solutions that aim to increase medication adherence, provide personalized insights and prompts that drive behavior change for people with diabetes, and deliver clinical decision support to thousands of clinicians and coaches so they can better support people with diabetes in between office visits."