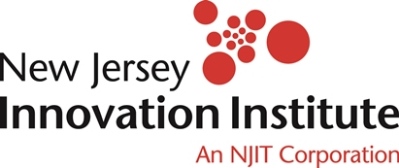 Hackensack Meridian Health, New Jersey's most comprehensive and integrated network of healthcare providers has become the first member of NJII's Ideation Program for Healthcare. The incubation program is designed to develop and launch the next wave of innovative problem-solving in healthcare technology, products and services.
NJII's Ideation Center comprised of additional healthcare industry partners, leaders and other guests was formally unveiled to the public in April, specifically created as a "living lab" in STEM education and research. The NJII Ideation Center boasts large open spaces that enables an "ecosystem" of innovation and invention in science and technology.  As a member of NJII's IdeationProgram for Healthcare, Hackensack Meridian Health intends to leverage the combined skills of entrepreneurs, major corporations, research scientists, students and NJIT faculty to solve problems presented by the healthcare industry and work to accelerate innovative product launch activities within the healthcare sector.
Members, such as Hackensack Meridian Health will also gain exclusive access to the Ideation Center space for 30 days per year to explore their own inventive agenda.  On its exclusive days in the Ideation Center space, Hackensack Meridian Health will be in charge of planning its own innovation sessions and it will determine the guest list, the agenda and the goals of the sessions.   
NJII's Innovation Lab – Ideation Program for Healthcare is just one component of a larger innovation strategy that Hackensack Meridian Health is spearheading on its own to support the incubation, development and launch of new healthcare companies and technologies that will transform the healthcare industry.  Hackensack Meridian Health expects that the innovative ideas developed at its Ideation Sessions at NJII's Ideation Program that prove to be viable marketplace concepts will be moved by inventors into the second phase of innovation at Hackensack Meridian Health's own proprietary Hackensack Meridian Health Innovation Center.
This Center, which will be housed at the Seton Hall-Hackensack Meridian Health School of Medicine, will help kick-start companies. The third and final phase, will be an office of Portfolio Management housed at the Hackensack Meridian Health network headquarters. 
"Our partnership with Hackensack Meridian Health capitalizes on our organizations' combined resources that we hope will have a dramatic impact on the future of healthcare in New Jersey and across the nation," said Dr. Donald Sebastian, president of NJII in a statement.  "The healthcare market is overdue for a new disruptive technology that makes a marked improvement in the way healthcare technology products and services are provided to consumers.  It is our belief that our new state-of-the-art Ideation Center will help spark our next wave of innovation."