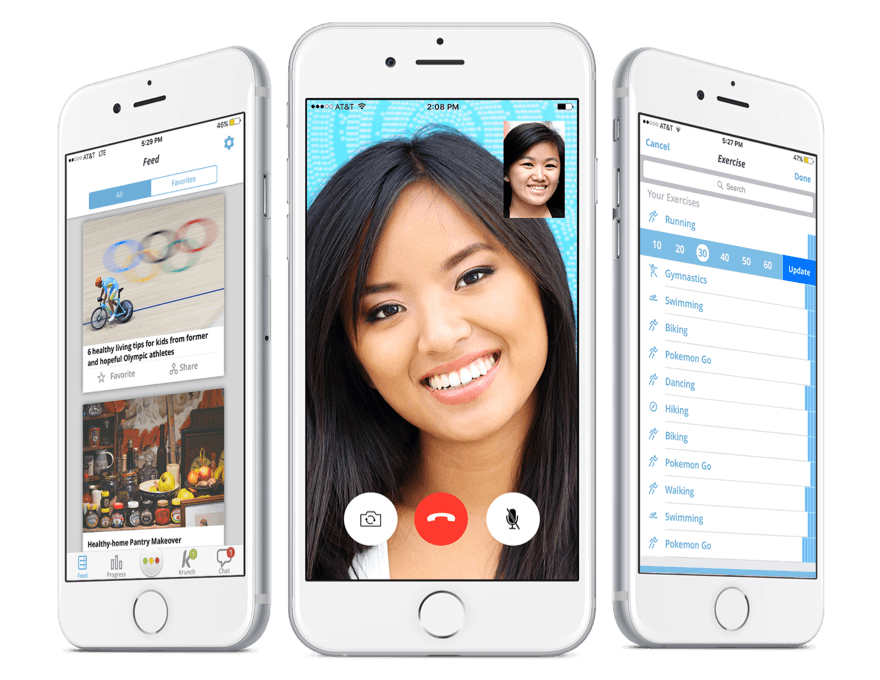 Kurbo – a mobile health coaching program and weight loss app adapted from Stanford's Pediatric Obesity Center – has been tapped by the government of Singapore to provide mobile health coaching to thousands of at-risk, overweight Singapore schoolchildren free of charge. This the first major government contract for Palo Alto-based Kurbo, which is already available at no cost to the employees of many Fortune 100 companies in the U.S. The fast growing, venture-backed startup won the contract after two successful pilots in Singapore schools in which seven out of 10 students who completed the 12-week program successfully lost weight or lowered their BMI. 
With Kurbo's mobile coaching app, it provides a convenient option for busy parents and children to engage anywhere and everywhere. Kurbo is working with Singapore's Health Promotion Board to provide the mobile health solution to children between the ages of 5 and 17 with a BMI-for-age of 90th percentile or higher.
Singapore has seen a 60% increase in obesity (along with rising diabetes rates) over the last decade due to the increased consumption of fast food and a more sedentary lifestyle.​ ​However,​ ​Singapore is just the latest in Kurbo's growing international expansion. The company already has users in Australia, Bermuda, the Bahamas, Canada, and Great Britain in addition to the U.S. To date, 8 out of 10 who completed the Kurbo program, which is based on 30 years of Stanford Hospital research, have lost weight.
Kurbo, whose app is available free for download from the iTunes or Googleplay app stores, has recently also adapted its program to the Singapore market. Unlike many weight management programs that rely on special diets or calorie counting, Kurbo is based on tracking food in a mobile app which categorizes food in a simple red, yellow, green "traffic-light" system. Kurbo adapted to the Singapore market by making sure that popular local food items are included in its tracking feature and hired local coaches to provide personal coaching. The Kurbo coach meets with the children and families once a week via video chat to provide tips, help set goals and keep them on track.
"We are thrilled to introduce Kurbo in Singapore as part of our international expansion strategy to provide a convenient option for busy parents and children to improve health outcomes," said Kurbo Co-founder and CEO Joanna Strober in a statement.  "Together we hope to spread the word that there is an effective and sustainable solution to help the entire family eat better, and feel better."