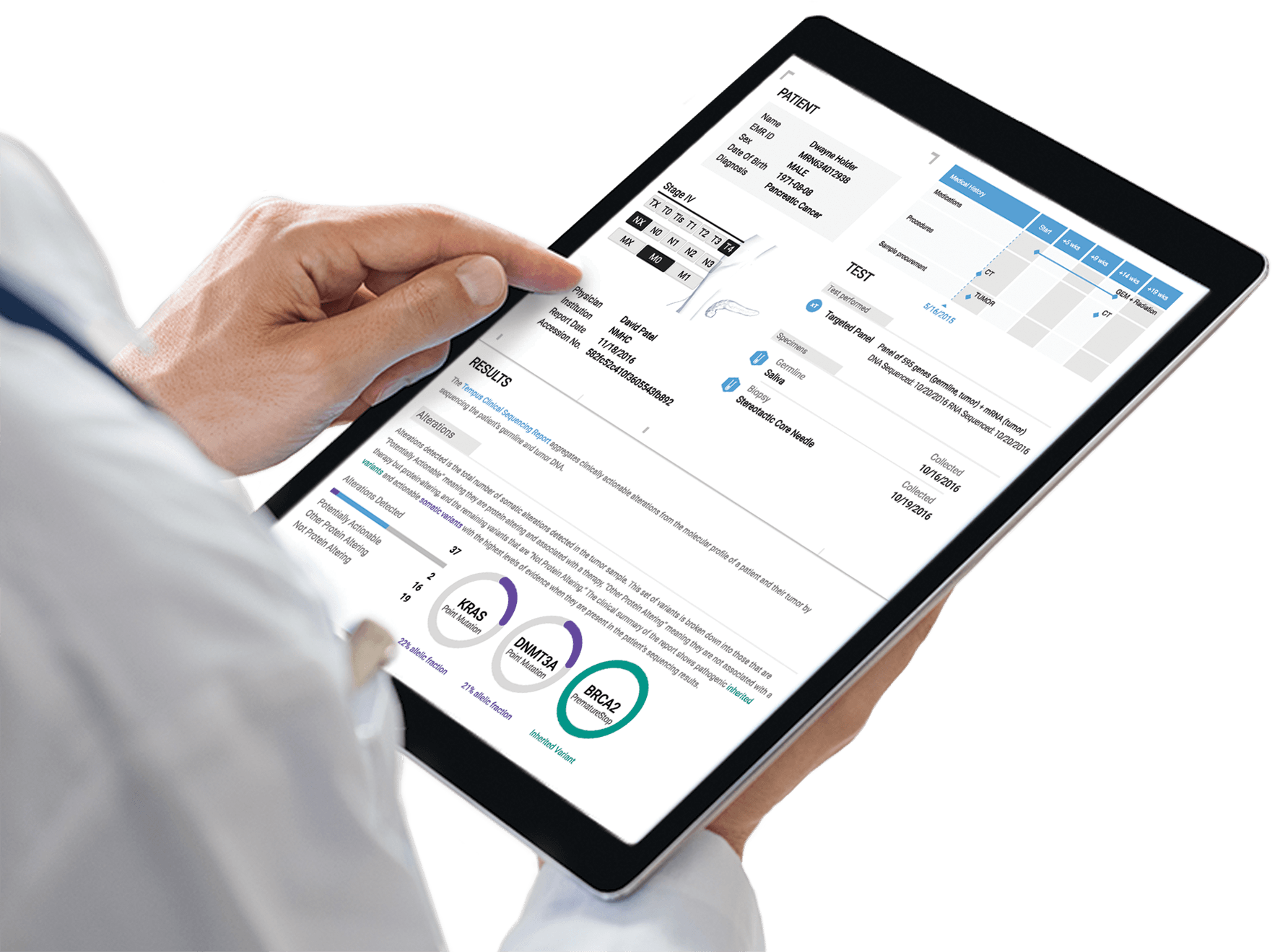 Breast cancer is the most common non-skin cancer and the second leading cause of cancer-related death in women. In 2017, it is estimated that more than 250,000 U.S. women will be diagnosed with new cases of invasive breast cancer. That's why the University of Michigan Comprehensive Cancer Center has partnered with Tempus on a personalized cancer medicine initiative aimed providing most effective care for individuals diagnosed with breast cancer.
As part of the initiative, Tempus will use bioinformatics and machine learning to analyze molecular, phenotypic, therapeutic and to the extent available outcome data for hundreds of breast cancer patients. Tempus and researchers at U-M will then utilize this data to improve the utility of various patient derived biological models, which can be grown and used for drug screening in an effort to learn how best to treat patients in a personalized manner. 
"We have more treatment options for advanced breast cancer than for any other solid tumor, yet far too many women still die of this disease," said Dr. Sofia Merajver, Scientific Director of the Breast Oncology Program at the University of Michigan. "We are looking forward to working with Tempus, whose technology will help us gain new insight into why certain models are more representative of patients than others, and how we can adopt these models to improve their efficacy."
The announcement marks the second personalized cancer care collaboration between Tempus and the University of Michigan. Michigan Comprehensive Cancer Center partnered with Tempus last fall to bring MI-ONCOSEQ to patients and healthcare providers across the country seeking the high quality data and analyses necessary to personalize treatment for their patients.
The MI-ONCOSEQ panel was developed at the University of Michigan under the leadership of Arul Chinnaiyan, M.D., Ph.D. It uses high-throughput gene sequencing techniques in a clinical setting to help find new options for cancer patients for whom either there is no standard of care for their disease, or the standard of care has proven ineffective.
The University of Michigan Comprehensive Cancer Center is among the top-ranked national cancer programs for both research and patient care. It is one of 47 centers designated "comprehensive" by the National Cancer Institute and one of 27 institutions that make up the National Comprehensive Cancer Network, which sets national guidelines for consistent, high-quality and cost-effective cancer care.