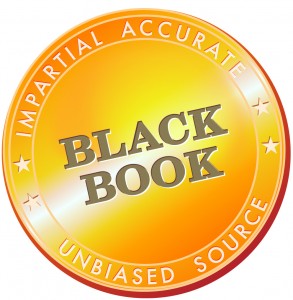 90% of healthcare leaders revealed that future population health solutions will essentially double as next-generation accounting system, according to a recent Black Book survey. Ideally, these PHM solutions will be able to identify a plethora of patient groups and predict where, when and how to best engage them. In addition, they should have the ability to coordinate care across the entire healthcare continuum, support care team collaboration and measure the activities, outcomes and overall performance of providers within the network.
Conducted during the first quarter of 2017, Black Book surveyed 140 chief information officers (CIOs), 159 chief financial officers (CFOs) and 448 hospital managers involved in planning and executing population health initiatives within the next 12 months on their thoughts of the future of PHM solutions. Respondents of the survey believe Epic, Cerner and Allscripts as current market leaders for population health                           
"Where the industry is on its journey, however, we see that progress remains nascent, but the activity and energy is high," says Doug Brown, managing partner of Black Book Research in a statement. "Clearly, the best articulation of this energy is coming from the leading electronic medical record (EMR) suppliers, namely Epic Systems, Allscripts and Cerner, that have previously provided fee-for-service (FFS) platforms and are now fully investing in new, non-FFS tethered platforms to manage population health."
The findings confirm the shift from quantity-based healthcare to quality-based patient-centric care is clearly the impetus for this change.
"It's true that many systems were developed to track separate healthcare encounters in order to get paid in a fee-for-service reimbursement model," says Alan Hutchison, vice president of Connect & Population Health at Epic Systems in a statement. "Those systems are struggling to accommodate the need to transition to a holistic understanding of their patients, with cost and utilization tracked at every point along the care continuum. This leaves single-solution systems (SSSs) and systems built through acquisition less able to effectively understand the total cost of care and where the greatest opportunities are to reduce variation, improve outcomes and lower costs."
Consolidation and Increasing Demand for Value-Based Consulting
Black Book predicts another wave of consolidation similar to what the industry saw in the early 2000s, as organizations moved from best-of-breed to integrated platforms. "Single solutions will likely continue to merge, be acquired, or be usurped by integrated technologies within comprehensive platforms that are natively integrated at the point of care (POC) and accessible by patients and community-based organizations," Brown says.
Black Book's recent Q2 2017 consultant survey finds an increasing demand from providers for advisory services. Only 11% of providers report engagement intentions for consultants on PHM vendor selections, as the reality is most have already contracted for population health, electronic data warehousing (EDW), care coordination and disease management solutions. "With little to no integration, niche PHM and EDW agreements are much more easily displaced than an EMR system," Brown says. "It doesn't require a major amount of advisory assistance to get out of a PHM or EDW contract."
Black Book forecasts a 177% leap in healthcare advisory engagements in the use of PHM and value-based consulting (VBC) for services related to care management, analytics, business reporting, operational excellence and financial guidance.