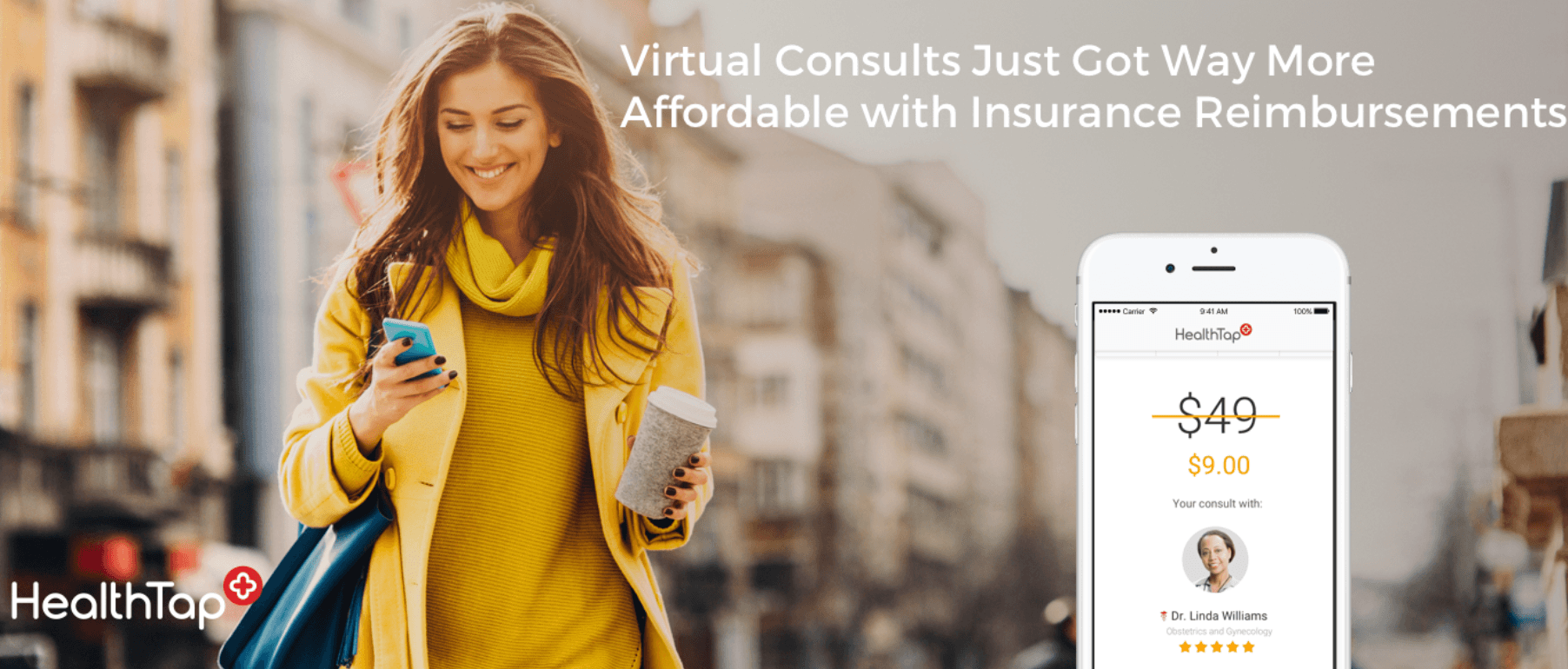 HealthTap, a Global Health Practice providing 24/7 immediate access to doctors and their knowledge via video, text, and voice have announced its expansion to Texas. HealthTap makes the process of confirming coverage automated and therefore easy and immediate. Eligible patients can even receive free Virtual Consults in real-time with no co-pay, if their policy allows it.
Starting June 1, the subscription service used all over the world can connect Texans to primary-care doctors 24/7 through smartphones, tablets, and personal computers from home or on-the-go. Texas has 28-million residents with 3-million living in rural areas known to have doctor shortages. Texas ranks 45th in the nation for the number of physicians per population, according to the Texas Medical Association.
 Texans can get care over video, text, and voice from an in-state doctor they've never met in person.
●      Patients don't need another healthcare provider present during virtual consults. 
●      Patients can easily discover a Texas-based HealthTap doctor online.
●      The required patient consent form is built into the HealthTap app experience streamlining the process of sending medical records to the patient's primary care doctor.
Employers in Texas will no longer be limited in their use of HealthTap's Compass application geared toward managing their employees' health care needs. People working for large self-insured employers will now have access to live virtual consultations from HealthTap Prime doctors and a comprehensive set of tools to manage their health including the world's largest library of doctor-created health knowledge and Dr. A.I.
How It Works
The easy-to-use, virtual consultant feature is now available for doctors in Texas who have opted in to offer this additional payment method to their patients. When payment is due, patients can simply enter their insurance information and HealthTap checks their eligibility in real-time. HealthTap also automatically submits electronic insurance claims on behalf of doctors to payors, replacing an otherwise manual process for billing staff.
Because HealthTap will now submit electronic claims on behalf of doctors, HealthTap's new technology can help save both providers and patients money and time. According to the American Medical Association, doctors can save an average of 55 percent ($23,126 annually) on insurance claim submission costs by using electronic submission instead of manual.
 "Thousands of doctors from Texas have already joined HealthTap's Medical Expert network. Today we're thrilled to open our door to tens of thousands of additional doctors who are passionate about changing the way care is delivered and accessed. We've made it easier for doctors in the Lone Star State to join our global network and comply with the new state law as they help millions of Texans benefit from virtual care," said Dr. Geoff Rutledge, HealthTap's Chief Medical Officer. "This is very exciting for patients and doctors alike."