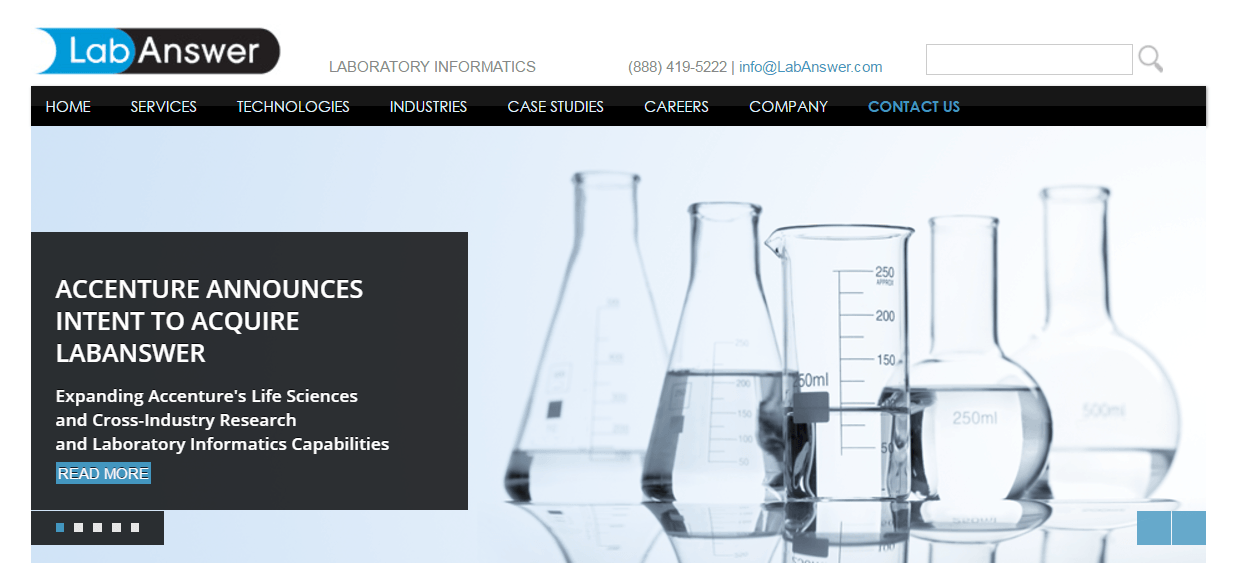 Accenture has agreed to acquire LabAnswer, a Sugar Land,TX-based research and laboratory informatics technology consulting firm. Financial terms of the acquisition were not disclosed.
With approximately 250 employees, LabAnswer serves clients in several industries in addition to life sciences, including consumer goods, resources, chemicals, energy and government. LabAnswer's services support scientific and laboratory functions in the research, quality and manufacturing functions of many of its clients.
With this acquisition, Accenture will establish Accenture Scientific Informatics Services, which will combine the capabilities and resources acquired through LabAnswer with Accenture's existing R&D informatics offering. Leveraging digital technologies such as automation, artificial intelligence, analytics and cloud, in combination with a fundamental redesign of the scientific user experience, Accenture Scientific Informatics Services will help life sciences companies' better capture, manage, integrate and analyze complex research data that can lead to the identification of new and more effective treatments for patients.
This acquisition is the latest step in Accenture's commitment to help its life sciences clients improve patient outcomes and experience by combining new science with leading-edge technology to revolutionize how medical treatments are discovered, developed and delivered to people around the world.
"LabAnswer is a market leader, trusted advisor, and innovator known for creating advanced solutions at the intersection of science and technology. This acquisition will enable us to expand our capabilities and provide consulting services that simplify research processes and deliver transformative and scalable solutions to clients," said Brad Michel, a managing director in Accenture's Life Sciences practice and lead for Accenture Scientific Informatics Services in a statement.