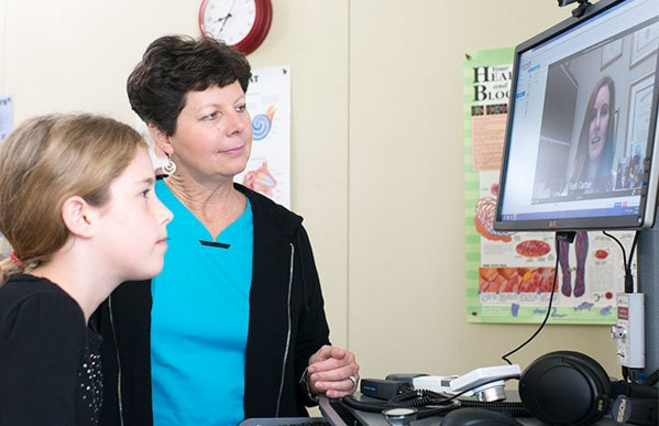 Technological innovation is at the heart of medicine and the healthcare industry. Technology has enabled humanity to extend lives by years, if not decades. It has allowed us to conduct complex surgeries that would otherwise be impossible. It has even allowed doctors to provide amputees with new limbs. Technology has empowered the blind, deaf, or immobile to regain some of their impaired qualities.
And while some innovations – such as video technology – don't seem nearly as groundbreaking, they are still having a profound effect on the healthcare industry, the doctors who inhabit it, and the patients who are often thrust into it unwillingly. Take a look at how everyday video is helping people across the globe.
Paras Healthcare Deploys Webinars
Paras Healthcare, a specialty hospital chain in India, is taking an innovative approach to educating clients, connecting medical professionals, and impacting the communities it reaches. Operating under the core values of accessibility, affordability and quality, Paras Healthcare is teaching people how to live healthier through the power of video content. Understanding the potential of videoconferencing, Paras Healthcare partnered with ClickMeeting as a means to provide doctors and patients with an easily accessible learning modality where health information could be consumed.
Paras Healthcare held 25 webinars on a range of healthcare topics over a span of eight months. In that time, the company was able to host 35 super specialists through the platform and reach more than 100,000 patients. With this format, specialists were able to break down intricate and complex topics using visual aids such as slides, graphs, and other imagery. And for anyone who missed the webinars, Paras Healthcare sent out emails with replay links, uploaded the content on its website, and even shared the valuable materials across social media websites.
Because of the video-centric approach that Paras Healthcare took, the company has developed a permanently accessible catalog of potentially life-saving knowledge that can be viewed by professionals and patients alike. Due to the success that Paras had with its ClickMeeting partnership, the hospital chain ultimately decided to leverage the same program for Paras Bliss, the company's chain of mother and child care centers. While Paras' unique approach to videoconferencing was well received and successful, there are other applications of the technology taking place within medical communities.
Telemedicine Treatments
As the world continues to grow more dependent and fixated on technology, doctors and patients are turning towards videoconferencing as a means to revolutionize healthcare interactions. Doctors are now embracing video chat as a way to diagnose patients, provide remote treatments, and even prescribe medications without ever stepping foot in the same room. As internet connections continue to improve, smartphones continue to become more ubiquitous, and the world continues to revolve more around these technologies, an increasing number of practitioners and patients are becoming comfortable with this method.
The use of video conferencing is more than just comfort and convenience, however, as many patients require follow-up care, appointments, therapy, and other forms of doctor-patient interaction. Unfortunately for many, mobility and transportation can be made extremely difficult due to finances, physical, or even mental health conditions.It largely eliminates these concerns and obstacles by allowing people to consult with doctors without ever leaving their home.
This relatively new way of connecting fosters a greater degree of patient compliance while also reducing the number of hospital readmissions. Each of these factors contributes to reducing healthcare costs. Outside of the doctor-patient connection, video chat technology also serves as a way to create a network of physicians who can collaborate on complex issues to improve the likelihood of positive outcomes. This technology enables doctors to connect with otherwise hard-to-reach experts at separate institutions who can provide the necessary insights for proper treatment. It can be a particularly vital tool when quick decisions are required, but doctors do not possess the expertise to make the correct call.
The Place for Video Technology in Care Centers
While these use cases are somewhat similar, Mercy Health System is taking a completely different approach to video.In St. Louis, MO, Mercy Health System has built a unique Virtual Care Center; one they call a "hospital without beds." This facility is the first to in the world to be dedicated exclusively to telemedicine.
At the Virtual Care Center, doctors do not tend to patients in-person; in fact, there are no patients there at all. Instead, the facility uses specialized, sensitive two-way cameras that enable doctors to provide remote viewing and support to emergency rooms, intensive care units, and other locations across 38 smaller hospitals.Through the use of these video feeds, doctors are able to treat patients remotely. Physicians can use these powerful digital eyes to accomplish a variety of tasks such as zooming in to read print on an IV bag to alerting in-person hospital nurses that equipment may need replacement. Teams of doctors can now see patients around-the-clock through virtual care technologies.
What makes this innovative strategy even more fascinating is the fact that over the past year, intensive care units that were monitored by Mercy's Virtual Care Center saw a 35% decrease in the average length of patient stay as well as 30% fewer deaths than expected.
As Randy Moore, president of Mercy Virtual, explains:
"That translates to 1,000 people who were expected to die who got to go home instead. . ."
Videoconferencing technology has the potential to play an invaluable role in the healthcare ecosystem; and it is already proving its worth. In order to reach its fullest potential, however, medical communities must advocate and champion its adoption and implementation. If this concept were to be fully realized, the benefits could be far reaching; lower healthcare costs, increased number of patients able to be seen, and better health for thousands of patients across the globe.