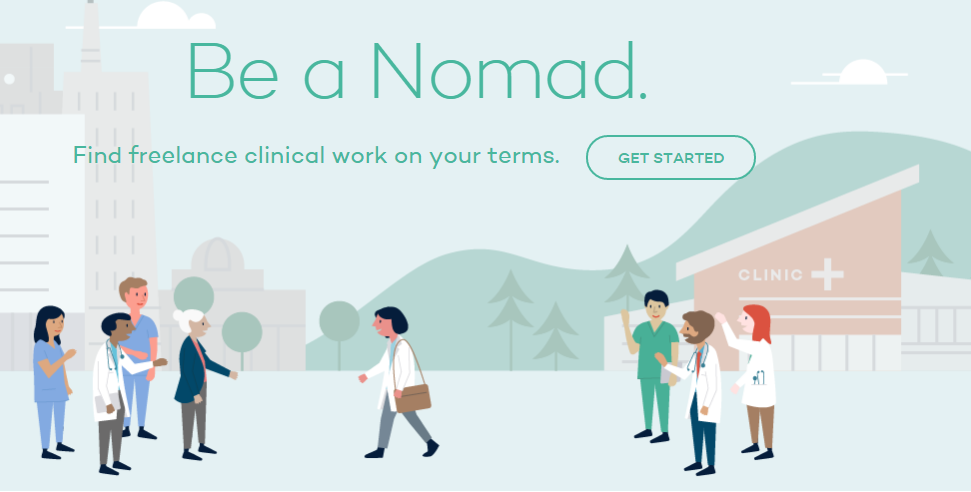 Nomad Health — the first online marketplace connecting doctors with freelance clinical work— announced its launch in California and Texas. Now actively staffing physicians in hospitals on both Coasts, the digital health startup is improving the physician shortage crisis facing our nation.
The Association of American Medical Colleges projects that the United States will suffer a shortage of up to 104,900 doctors by 2030. These gaps can lead to delays in care for patients, or worse, prevent them from getting care at all. A key solution to this ongoing problem has been the use of temporary doctor staff, often called locum tenens. Unfortunately, the broker-driven system for finding, hiring, and mobilizing locum tenens is extremely slow and expensive, largely because it still relies on paper, phone, and fax.
In both California and Texas, the need for temporary doctors is particularly dire. Six of nine regions in California have too few primary care doctors. In Texas, 35 counties have no practicing doctors at all, and 80 more counties have five or fewer doctors.
Founded in 2015 by serial entrepreneur Kevin Ryan, Nomad Health eliminates third-party recruitment brokers from the process and directly connect doctors with the medical institutions that hire them. The simple, cloud-based platform drives substantial time and cost savings for both sides of the marketplace. The company charges a flat 15% commission which is 5 times less expensive than traditional staffing agencies.
Nomad Health raised $4M in Series A funding in July 2016 from First Round Capital, RRE Ventures, and .406 Ventures and has grown to offer its services all along the East Coast. To date, over 5,000 doctors and 300 healthcare facilities are already using Nomad Health.