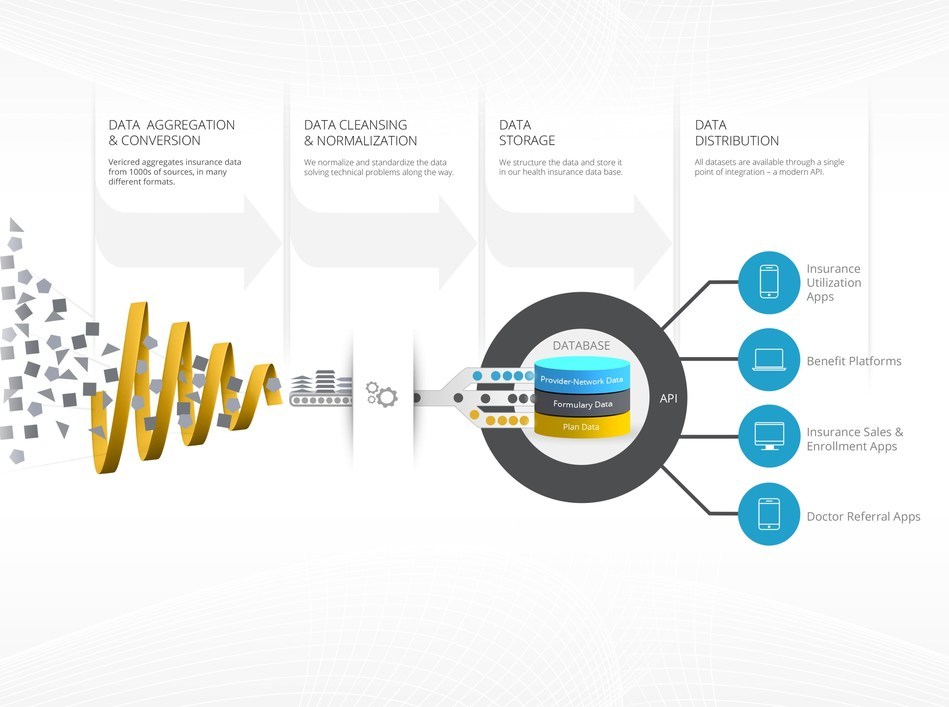 Vericred, a Nashville, TN-based healthcare data services company has raised $5.5 million in Series A funding led by FCA Venture Partners, with participation from existing and new investors. That company plans to utilize the latest round to accelerate sales growth and product development to advance its position as the enabling data layer to the health insurance and employee benefit industry. The latest round brings the company's total funding to around $10 million.
Founded in 2014, Vericred enables innovation by solving the data problem so that technology companies can focus their resources on creating modern user experiences. Vericred's health insurance data platform, comprised of health plan design and rate, provider-network and formulary data, is the solution to an industry otherwise plagued by highly fragmented, rapidly changing data.
The Vericred team aggregates this data from thousands of sources and then normalizes and standardizes the data, solving countless technical problems along the way. The structured data is delivered through a modern API.
Since the launch of Vericred's first API in September 2015, the company has enjoyed 165% compound quarterly revenue growth. Clients include GetInsured, EaseCentral, Maestro Health, Decisely, Wellthie, Maxwell Health and the Robert Wood Johnson Foundation. 
"Vericred is an infrastructure company. Our role is to enable innovation in health and benefits by delivering the data and services that all industry innovators need, but which doesn't make sense for each to build on their own," says Michael W. Levin, Vericred's co-founder and CEO in a statement. "We are thrilled to partner with FCA to leverage their deep domain knowledge and network. With their investment, we will have the resources necessary to scale our sales team, expand the breadth and depth of our datasets and to introduce related services to enable important new functionality."