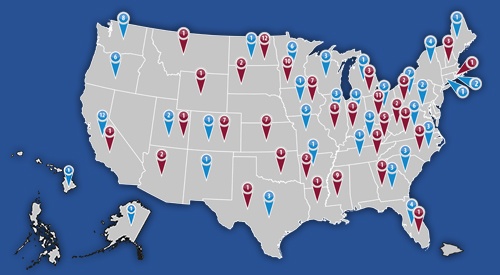 Vermont Information Technology Leaders, Inc. (VITL), operators of the Vermont Health Information Exchange (Vermont HIE), and Medicity, a provider of population health management solutions, announced that VITL has launched its external connection to the Veterans Health Information Exchange (VHIE).
VHIE. The external connection to VHIE, , also known as the Virtual Lifetime Electronic Record (VLER) program will enable providers inside and outside the Department of Veterans Affairs (VA) to share health information for the more than 48,600 veterans who live in Vermont.
The first external connection to the Vermont HIE, implemented by its technology vendor, Medicity, will allow clinicians at the VA to view patient records from contributing health care organizations across Vermont and the surrounding region. "As a psychologist working with veterans, I can't overemphasize just how important it is to securely share information with colleagues outside of the VA," said Kenneth Major, PsyD, a practicing psychologist at White River Junction VA Medical Center in a statement. "It's important to have a complete picture of your patient's care, no matter where they receive it."
Likewise, health care providers in Vermont can view health data from the VA medical system using VITLAccess, the secure provider portal to the Vermont HIE. This bi-directional exchange of data can improve transitions of care between veterans and community health care facilities. Timely, accurate information may help reduce duplicative testing, lower costs and improve the quality of care for veterans.
This is the first network to network connection for VITL and the first Medicity connection with the Veterans HIE. "We're excited about this bi-directional exchange with the VA medical system," said John K. Evans, president and CEO of VITL in a statement. "Our organizations have been working for more than a year to put this community exchange in place, and we are proud to provide services that will help provide better care for our veterans within the Vermont health system."