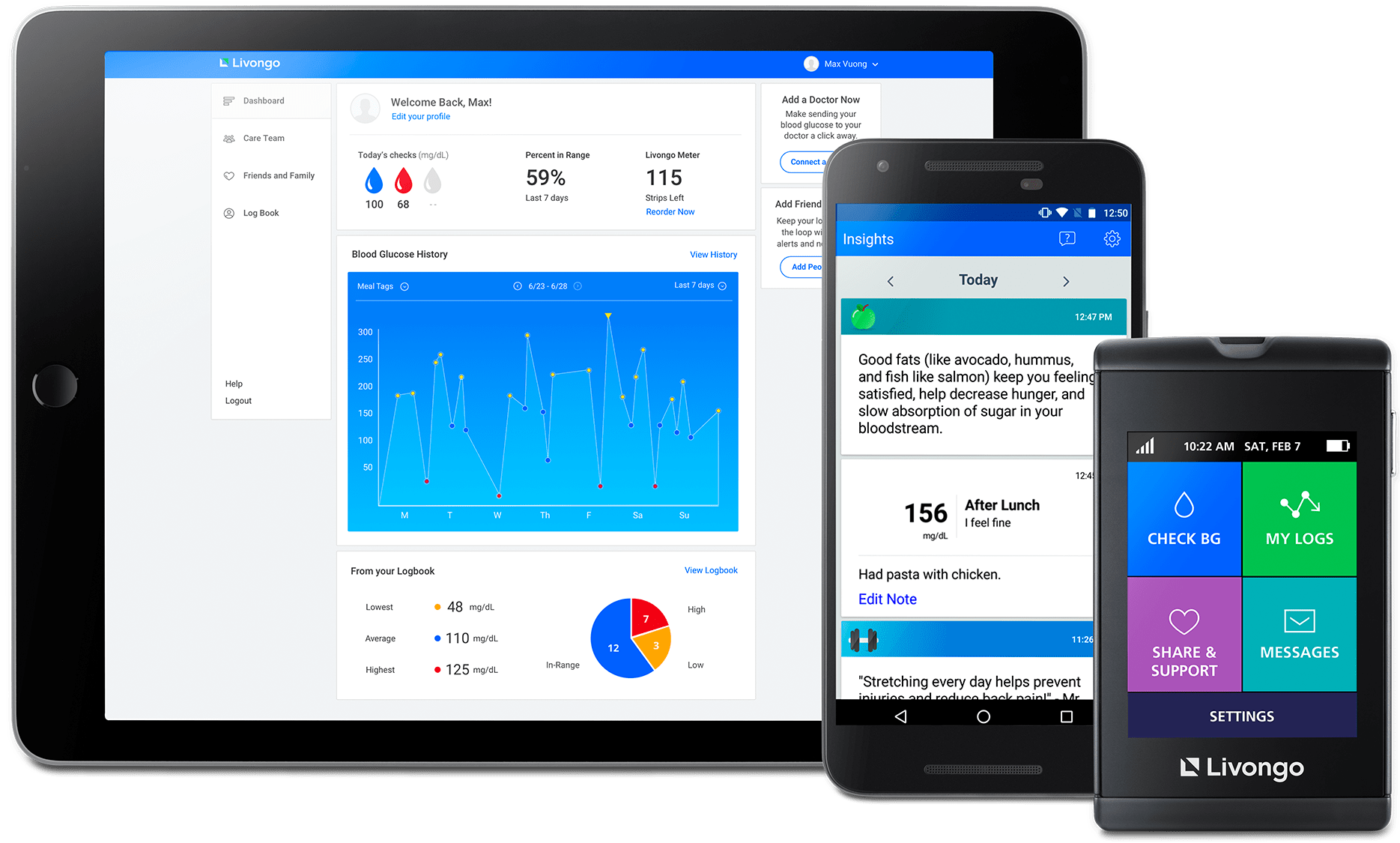 Livongo Health, a consumer digital health company focused on empowering people with chronic conditions to live better and healthier lives, today announced partnerships with the American Diabetes Association, Beyond Type 1, Diabetes Hands Foundation, and JDRF to launch the Livongo Family Care Plan. The Family Care Plan is a comprehensive direct-to-consumer diabetes management program for people with diabetes and those who love them.
The partnership also provides everyone who subscribes to the Family Care Plan a groundbreaking way to fund vital research and advocacy programs. Livongo will make a $3 donation every month on behalf of each member who subscribes through Beyond Type 1, Diabetes Hands Foundation, and JDRF. Additionally, Livongo has pledged financial support for the American Diabetes Association's programs and efforts aimed at underserved diabetes communities.
Livongo's Family Care Plan combines an advanced, cellular-enabled blood glucose meter with digital tools and personalized messaging, expert support from Certified Diabetes Educators, and unlimited supplies like strips to check blood sugar. It's also the only program that offers support at critical moments–in real time–for people with diabetes and the people who love them, including the option for text message updates to family members after important glucose readings and 24/7 live outreach when a member's glucose reading is out of range. The plan costs $49.99 per month, with a minimum 3 month commitment.
"Today, Livongo is launching our efforts by committing over $250,000 to the leading diabetes research, support, and advocacy organizations in support of their mission. Livongo is also introducing an innovative fundraising model to provide recurring funding for research for a cure, and programs to support people with diabetes until we find a cure. We hope to see other diabetes companies commit to increasing support for each of our partners," said Glen Tullman, Chief Executive Officer for Livongo. "Our goal is to empower people with diabetes to live better and healthier lives, while funding important research, technology, and advocacy programs."
Individuals can sign up for the Livongo Family Care Plan and support Beyond Type 1, Diabetes Hands Foundation, and JDRF by visiting:
– Beyond Type 1: beyondtype1.livongo.com
– Diabetes Hands Foundation: dhf.livongo.com
– JDRF: jdrf.livongo.com