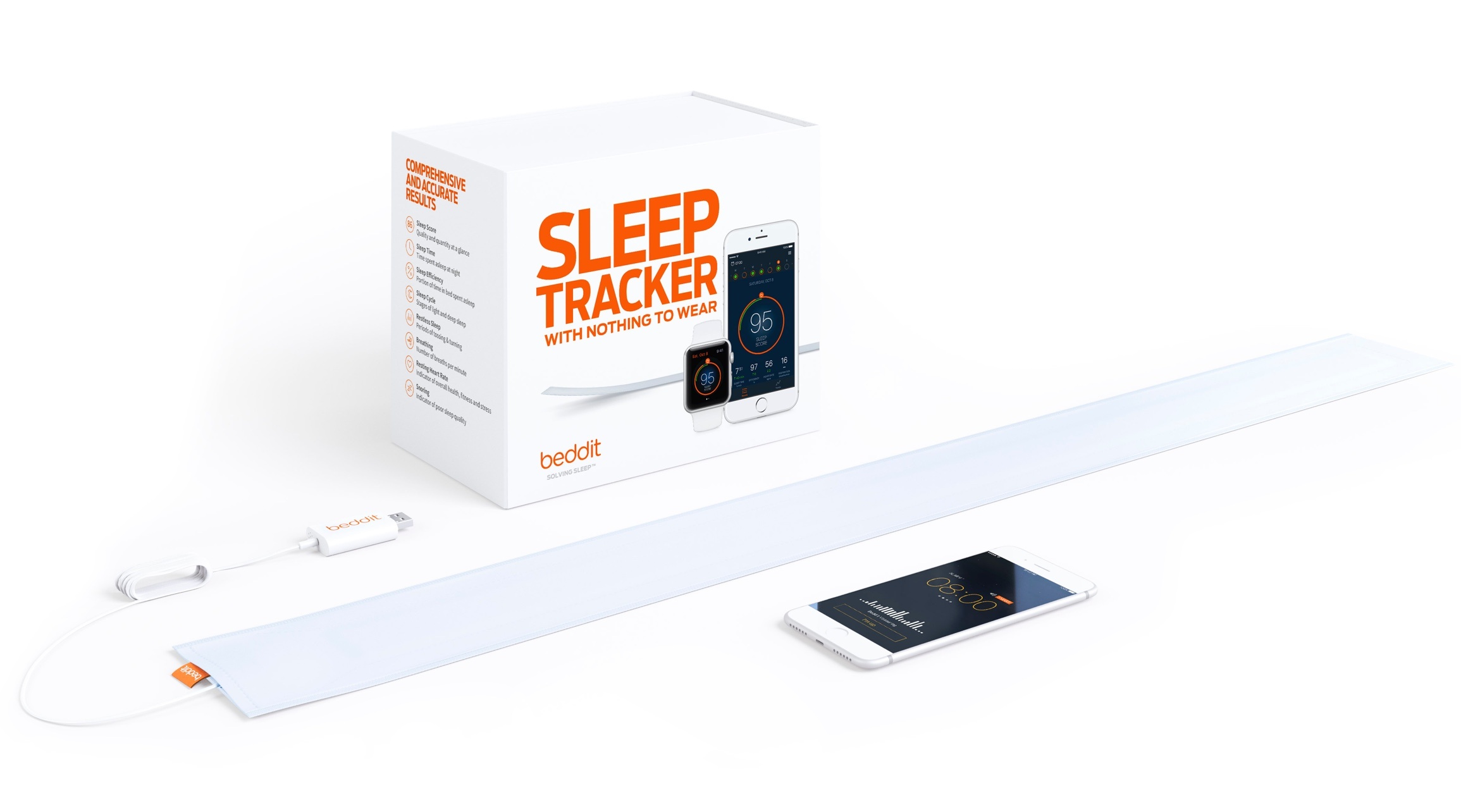 Apple has quietly acquired Finland-based sleep tracking hardware and software company Beddit, CNBC first reported. The acquisition was confirmed in an update to Beddit's privacy policy on its website stating, "Your personal data will be collected, used and disclosed in accordance with the Apple Privacy Policy." Financial details of the acquisition were not disclosed.
Founded in 2007, Beddit technology is based upon a scientific principle known as ballistocardiography (BCG), an unobtrusive, non-invasive technique for measuring the mechanical activity of the heart, lungs, and other body functions. Each time the heart beats, the acceleration of blood through the circulatory system generates a mechanical impulse that can be measured and analyzed.
The thin, flexible, and soft sensor is unnoticeable when placed under the sheet on top of the mattress. It senses and automatically begins tracking when you lie down on the bed—collecting and analyzing sleep-related data such as sleep time and efficiency, heart rate, respiration, temperature, movement, snoring, room temperature, and room humidity.
Prior to acquisition, the company raised a total of $3.5 million in seed funding to date.