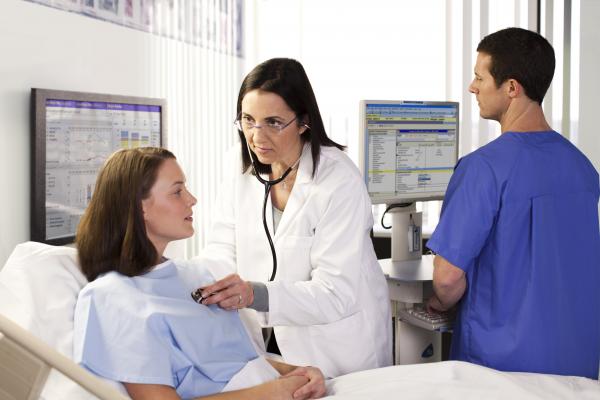 Healthy Interactions, LP has inked a ten-year license agreement with MedCurrent Corporation to provide Clinical Decision Support (CDS) solutions to manage chronic conditions, starting with diabetes. Healthy Interactions programs uniquely integrate in-person sessions with a complimentary digital engagement platform.
The Healthy Interactions Integrated CDS Platform connects into EHR systems to seamlessly capture relevant patient data and provide real-time, evidence-based decision support to healthcare professionals. The CDS solution immediately informs the healthcare professional if the patient has a chronic condition, provides the diagnosis, and automatically develops recommendations based upon individual patient care plans and medical prescriptions.
"Last year, the CEO of a leading health system said, 'Our patients progress significantly when they participate in the Healthy Interactions Diabetes Program. Their biometrics, treatment adherence, quality measures and economics dramatically improve.  How do I get all my patients into your programs?'" says Paul Lasiuk, CEO of Healthy Interactions. "This question inspired us to figure out how we can help our health system partners identify the appropriate patients for corresponding Healthy Interactions programs. How do we help them 'fill the funnel'?"
"We are thrilled to collaborate with MedCurrent to implement evidence-based guidelines for the most prevalent chronic conditions, starting with diabetes. Healthy Interactions will be the first and only one-stop-shop providing CDS with our proven patient education and digital connectivity platforms to support chronic care patients across the continuum of care." The Integrated CDS platform simplifies physician workflows while improving the standard of care, resulting in more timely diagnosis, improved biometrics, enhanced patient engagement and improved economics.
Healthy Interactions programs have been deployed in 127 countries, in 39 languages and cultures. Over 100,000 licensed healthcare professionals have been trained and certified by Healthy Interactions. Over 30 million patients have benefited by participating in Healthy Interactions' programs. Healthy Interactions programs have been clinically validated by over 50 independent clinical and behavioral studies and publications.