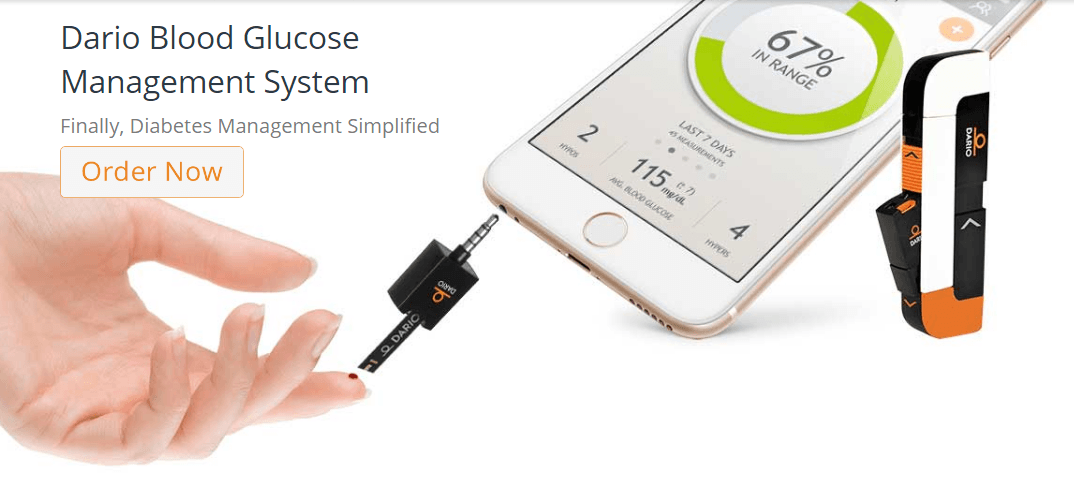 DarioHealth, a Israel-based provider of cloud-based diabetes monitoring devices has announced the launch of a direct-to-consumer channel in the United Kingdom. Following the success of the direct-to-consumer channels in the U.S. and Australia, DarioHealth will leverage its knowledge to provide new opportunities for the greater U.K. diabetes community to analyze and personalize their treatment.
Until today, DarioHealth was only available through pharmacies and diabetes educators in the U.K. Now, consumers will have the opportunity to receive personalized diabetes care via an online shopping experience, and be enabled to monitor their health in a more convenient way. DarioHealth will bring its expansive online digital marketing efforts, while having a strong infrastructure and partner in Advance Therapeutics (UK) Ltd., a U.K. wide distributor of specialist medical devices for the treatment of diabetes.
Founded in 2013, DarioHealth is the creator of the acclaimed Dario Blood Glucose Monitoring System all-in-one blood glucose meter that is small enough to fit in one's pocket or purse. Along with the proprietary native smartphone app, consumers can track and monitor their blood glucose levels with test strips in a simple manner, without carrying an additional dedicated device or traditional diabetes kit. This provides people with diabetes an unrivaled method for self-diabetes management.
"DarioHealth has been operating in the U.K. market for several years now and today's announcement strengthens DarioHealth's commitment to the diabetes community within the U.K. Our U.K. partner, Advanced Therapeutics, has the flexibility to offer customers quick, reliable, and friendly service, which will greatly benefit our customers. Furthermore, they have over 11 years of experience in the diabetes industry which is very important to us, as this demonstrates their true understanding of our customers' needs," said Erez Raphael, Chairman and CEO of DarioHealth.