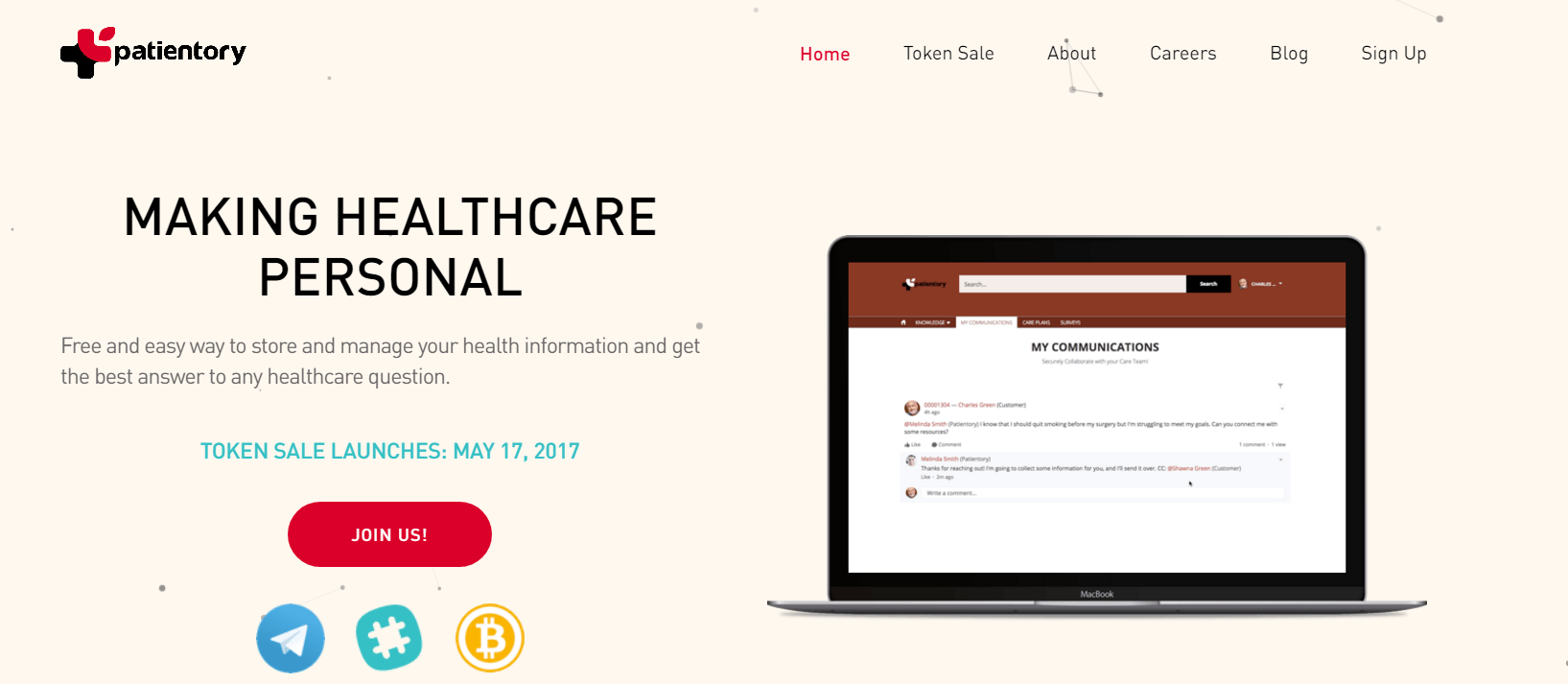 Patientory.com, a provider of blockchain solutions for healthcare has announced the launch of their token sale offering – healthcare's first crypto-token. Patientory's vision is to create a token that will allow healthcare providers to not only rent health information storage space, and to execute health specific smart contract payments and transactions, but also be rewarded through a compensation model for improving quality of care. 
Patientory is enabling early supporters to secure PTY, the token that will power the Patientory network, which is a secure, closed loop distributed ledger system connecting all parties in the healthcare ecosystem to seamlessly exchange health data within a highly-secure, blockchain powered health information exchange (HIE).
Tokenization will incentivise care providers to provide superior care and adopt innovative practices that yield better patient care outcomes – effectively providing compensation to reward providers' that work together to ensure improvement in the quality of care whilst at the same time reducing associated care costs.
Using blockchain technology, Patientory encrypts medical patient information in hospitals and insurance companies so that it is not centralized data, but it is distributed, thus meeting HIPPA Security Rules. Being able to coordinate patient care via a blockchain HIE essentially alleviates unnecessary services and duplicate tests with lowering costs and improvements in efficiencies of the continuum care cycle.
"In order for the US to successfully move away from the fee-for-service model to the current value-based model, there has to be a healthcare IT infrastructure that allows organizations to link quality, value and effectiveness of medical interventions through a reputable compensation model" says Patientory CEO, Chrissa McFarlane.
"Our proposal renders the ability for payors to transfer PTY tokens as incentives to providers that offer superior care that yield better patient care outcomes to be compensated proportionally to their effort in the resulting shared savings," continued McFarlane.
Token Sale Opens: May 17, 2017