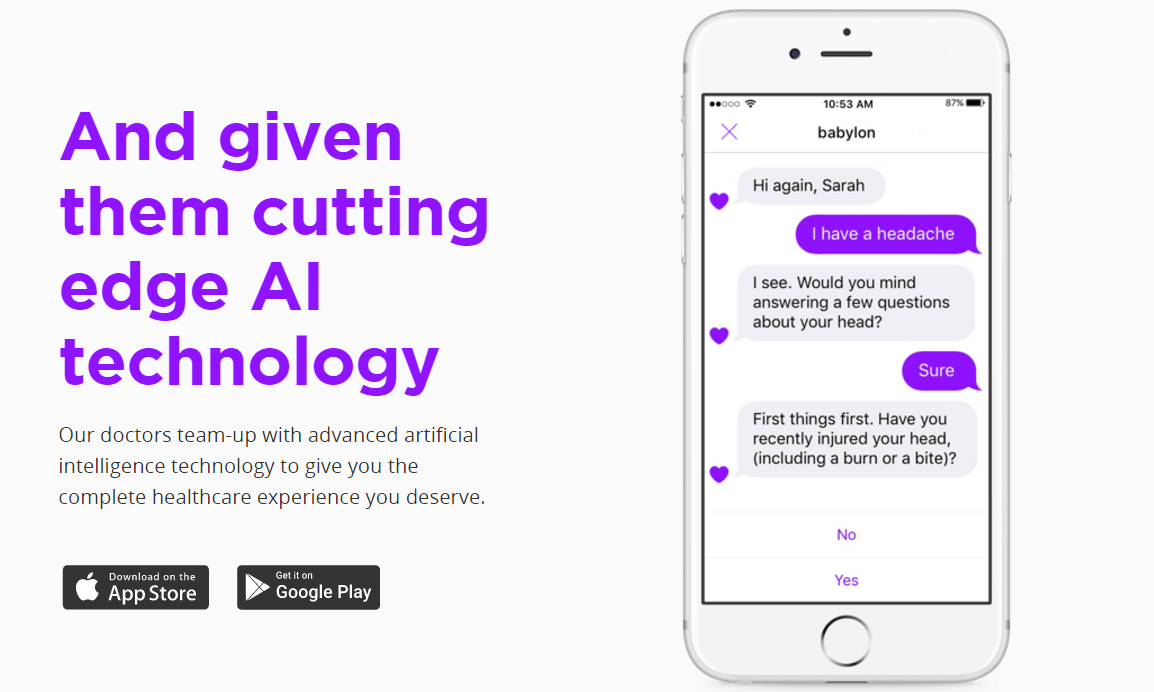 Babylon Health, a London-based digital health startup has raised $60 million in funding from undisclosed investors. The startup plans to utilize the funding round to scale its artificial intelligence capabilities for its chatbot that provides useful advice from real doctors, from anywhere. The chatbot uses machine-learning algorithms to analyze an individual's health profile and suggest possible future illnesses.
Founded in January 2013 and launched to the public in April 2014, babylon health app's comprehensive, immediate and personalized health service allows easy access to doctor appointments with a GP from anywhere. The service now covers over 640,000 people globally, with local services operating out of the U.K, Ireland and recently launched for East Africa in Rwanda. A number of leading health insurance providers, including Bupa and Aviva, plus over 120 other companies have also partnered with babylon to offer its services to their employees as part of their benefits packages.
"Cutting edge artificial intelligence together with ever increasing advances in medicine means that the promise of global good health is nearer than most people realise. Babylon scientists predict that we will shortly be able to diagnose and foresee personal health issues better than doctors, but this is about machines and medics co-operating not competing. Doctors do a lot more than diagnosis: artificial intelligence will be a tool that will allow doctors and health care professionals to become more accessible and affordable for everyone on earth. It will allow them to focus on the things that humans will be best at for a long time to come," said Dr Ali Parsa, founder and CEO of Babylon in a statement.
Babylon launched a trial with the National Health Service to partially replace the NHS 111 service with its app.