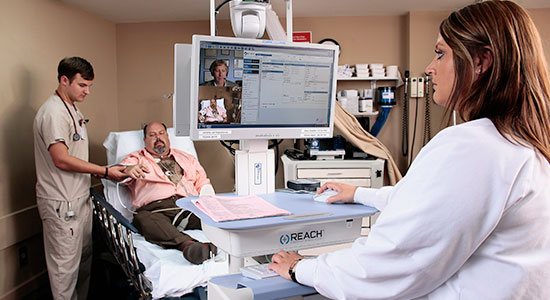 Zillion® Health, an integrated patient engagement platform for care providers and health systems has announced an integration partnership with video collaboration technology provider Vidyo. The integration will allow Zillion to power its the face-to-face video communications component of their platform through the Vidyo.io API platform-as-a-service.
As part of the integration, Zillion will embed Vidyo APIs into their engagement platform to let medical professionals and patients easily connect face-to-face, via high-quality 1:1 or multiparty video collaboration from anywhere. As a result, they can conduct real-time live interaction, onboard new patients, schedule appointments, share important documents and forms, view results together and more.
Zillion Health's interoperable, open platform integrates with legacy healthcare systems, offering personalized health access to millions of online consumers. Zillion chose to integrate with Vidyo due to its deep experience in partnering with most of the leading healthcare providers, offering tight EMR integration through industry-standard workflows.
Rather than pulling people out of their daily routines, Zillion helps doctors engage with patients in a personalized and convenient way – and face-to-face video collaboration via Vidyo assists in creating a system of connected care that is intelligent and human.
"We are proud to partner with Zillion Health, an innovator in continuous patient engagement and population health management," said Vidyo Vice President of Telehealth Business Development Mark Noble. "The Zillion platform is empowering and meeting the needs of a highly mobile patient population, and their care teams require a telehealth experience that runs reliably and flexibly over WiFi, 4G and the public Internet."
Today, Vidyo powers the top electronic health record systems and clinician workflows, visually-enabling telemedicine apps throughout the continuum of care for more than 250 U.S. integrated healthcare networks – representing more than 2,500 hospitals.