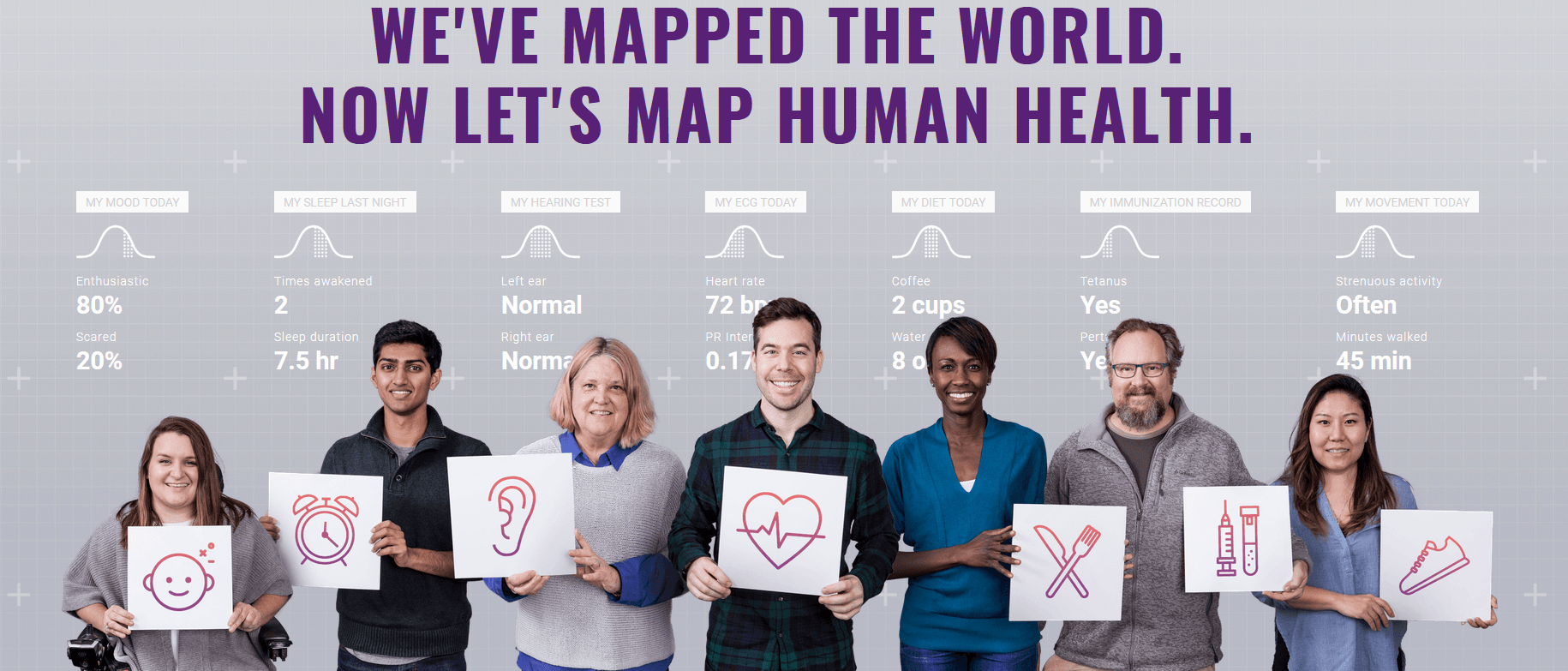 On Wednesday, Verily, the health tech division that Google's parent company Alphabet established in 2015 announced the launch of research project to create a map of human health. The project known as Project Baseline will work with Duke and Stanford Universities to study 10,000 paid volunteers for four years using sensors, wearables, physical checkups, genetic testing, and more.
Project Baseline Details
The research project is seeking around 10,000 people at least 18 years old to represent different ages, backgrounds, and medical histories on behalf of humanity over four years.
Paid volunteers will be required to:
– Annual Site Visits: visit in person for health tests up to four times yearly for one to two days of health tests to perform standard tests, specialized tests including blood and saliva tests
– Short Quarterly Tests/Surveys: some volunteers will perform three short appointments per year (one to two hours each) to gather more frequent information about health profiles. Every three months, volunteers will fill out a set of surveys online that takes around 30 minutes to complete.
– Sensors & Wearable Devices: each volunteer will receive three devices; an investigational wristwatch that passively monitors things like your heart rate and activity level; a sensor that passively monitors your sleep habits; small hub that charges and safely sends device data to our secure, encrypted database.