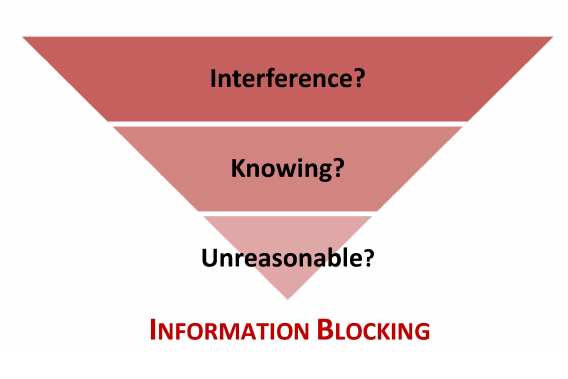 Editor's Note: Buff Colchagoff is the CEO of RosettaHealth, a cloud-based health messaging and exchange platform. Colchagoff has over 16 years of Health IT experience with large projects, including building the VA's PHR MyHealtheVet, as operations manager for the Nationwide Health Information Exchange (NwHIN) which grew into the Sequoia Project, the Direct Project. Follow him on Twitter at @BuffColchagoff
You're the leader of a digital health startup born in 2015, ready, willing, and eager to revolutionize the healthcare industry with your groundbreaking products and/or services. But, fast-forward two short, yet, painful years later, and you find yourself contemplating the meaning of life from your corporate deathbed.  
Even as funding has accelerated for digital health startups, a 2015 report from Accenture forecast that half of digital health startups are likely to fail within two years of launch.  
So, as your colleagues gather around the office to pay their final respects, you can't help but reflect on your prognosis, and think about how you arrived at this very point in time. What went wrong?
The leading cause of death among digital health startups is a debilitating, disturbing disease known as data block. Data block obstructs interoperability efforts, and makes the process of getting data out of physician EHRs, or pushing information back into those systems, extremely cumbersome.  
For young businesses, this barrier of EHR interoperability into the legacy systems of clients and prospects costs time and money well beyond what startups can endure.
Mobile and digital health startups must confront interoperability and data access issues head-on to accelerate growth – and ensure survival. Let's take a closer look at data block, and dive into the root cause of this destructive disease.  
Data Block: The Disease
Data block is an extremely troubling obstacle for digital health startups. Unfortunately in the healthcare industry, many great ideas falter because of technology, or more specifically, the difficulty in integrating into the legacy systems of customers, prospects, and partners.  
As John Sung Kim stated in the same article mentioned above, whether you're selling to a small doctor's office, or a regional hospital system, organizations juggle multiple technologies and resulting connections, many of which do not speak to each other. In other words, they lack "data interoperability."
Historically, gaining access to clinical data has been a major barrier, and becomes more difficult and costly to send and receive information across organizational boundaries. Today, most healthcare organizations rely on a set of heterogeneous systems to help deliver care, and each of these systems will have their own varying degree of capabilities to exchange data.  
Even though there have been standards around healthcare IT for decades, the adoption and/or implementation of those standards has been frustratingly slow. This presents a significant challenge for digital health startups – especially when time to market is measured in months, not years.  
A Real-Life Data Block Diagnosis
Data block was severely limiting the success of one digital health startup company. They had a new innovative way to provide mobile health encounters to patients via real health providers – but, they needed to get the encounter data back into the providers' main EHR system. They also had limited time to show a successful pilot implementation, and then expand out to many different EHRs shortly after.   
The data block of having to code up interfaces to over 200 different EHRs was daunting in both scale and time required. Instead, they were able to leverage a suite of standards based protocols, including HL7 V2, REST, FHIR, XDR, XDS, XCA, NwHIN, and Direct Secure Messaging, via a single interface in our platform. With this simple solution, they demonstrated secure exchange of health data for the pilot within weeks, and scaled out to new EHRs with no additional coding.
Digital health startup business models are constrained by money as well. For example, over 90 percent of health apps are free to consumers. These consumer plays can't afford the costs to make point-to-point connections with many different systems.  They need a cost-effective solution that works across all systems.  How many mHealth startups are faced with this same dilemma – innovative ideas being blocked by time and cost of legacy integrations?
In an environment increasingly demanding real-world value for health providers – the clock is ticking for mobile and digital health startups to solve data connection and accessibility issues. The reality is: finding a data block cure is the difference between life and death for many digital health startups.
The Root Cause of Data Block  
What's the root cause of this rapid demise where one out of every two young companies full of life and vigor are forced to fold too fast, and too soon?  
Digital health startups often worry about the quality of the payload. Will the data exchanged contain needed elements, and be free of coding issues?
However, the hidden culprit of data block is actually data transport – in other words, getting information from point A to point B securely and with little effort.  
Historically, transporting health data from one system to another has required point-to-point interfaces, which are often vendor-specific implementations. These connections often require a fair amount of setup, care, and feeding.  Some of these load activities include establishing and maintaining VPNs, custom transformations of data, special handling of messages based on the vendor's source system, and exception management and message tracking. Most startups grossly underestimate the time and effort required to move sensitive data to and from their customers' EHRs.
But, the situation is getting worse. What happens as data exchanges move from a trickle to a flood? More sources of clinical data are coming online and being used for medical decisions, and physicians don't want to bounce around between different applications. Digital health startups are finding they have to merge onto high-speed, five-lane data highways seamlessly and quickly.
To keep living, breathing, and innovating in a value-based, outcome-oriented market, startups must produce solutions that smoothly and securely access, engage, and exchange health data in startup time, not legacy time.
Finding a Cure
Digital health startups often have brilliant, innovative ideas that reduce existing workloads of physicians, see and act on big data trends, and make healthcare easier and more approachable for patients. These companies need to treat interoperability as a strategic capability, and provide infrastructure to manage and operate the sending and receiving of medical records from third-party sources.  
But should this be a core competency of the development team? The complexity and diversity of health data transport standards require significant resources to develop this capability.  Shouldn't a startup's technical brain trust focus on the core innovation rather than building data exchange services?
Cloud-based solutions exist that provide a tremendous opportunity for digital health startups to acquire comprehensive data exchange capabilities quickly, allowing for focus on what's important: innovation.  
An example of this is when we helped a small EHR cure their data block issues in just two hours.  Our client was facing regulatory hurdles in meeting the Medicare/Medicaid incentive program, "Meaningful Use," requirements for sending health data. They were about to embark on a time consuming and expensive audit and accreditation process. Using our accredited platform, we were able to help them connect to virtually all EHRs in the U.S. in less than half a day. This is incredibly powerful when thinking about startup time, and the minimal ramp up period digital to achieve success.    
SaaS providers offer low-risk, low-labor, and low-cost alternatives to building an internal, expensive messaging infrastructure. These exchange platforms deliver a near-instant onset of exchange capabilities, provide scalability for the ever-growing demand of data, and eliminate the need to obtain/retain experience in all of the different disciplines required for effective HIT interchange.  
Digital health startups have been dealing with the challenges and symptoms of data block for years. Now, safe, secure, and simple data transport solutions exist to help fast-track growth – and ultimately increase startup survival odds.  
Interoperability providers offering a single interface to send, receive, and automatically update medical information while also maintaining connections with the entire healthcare ecosystem will help cure data block for digital health startups.