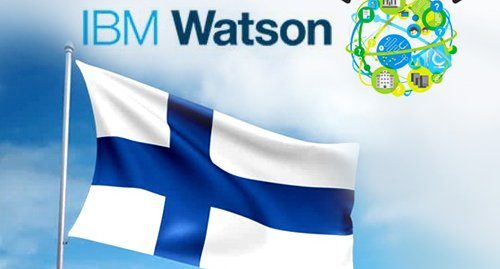 IBM today officially announced the opening of The IBM Watson Health Center in Helsinki, Finland. The new center will enable Finnish healthcare to utilize Watson cognitive computing to help doctors improve the health of Finnish citizens, and strengthen and develop the Finnish innovation and business ecosystem in the fields of health and well-being. The center is expected to employ up to 150 consultants in Finland over the next few years.
The center is part of a five-year landmark collaboration agreement between Tekes the Finnish Funding Agency for Innovation and IBM. The center will serve as a hub for the collaborative future development of data-driven cognitive and artificial intelligence applications and solutions for Finnish healthcare bringing together public and private healthcare organizations, start-ups, pharmaceutical companies, small and medium-sized companies, large corporations, as well as universities and researchers. 
The new center is anticipated to have several focus areas for healthcare solutions development:
– Watson Health Imaging
– Clinical Trial Matching
– Drug Delivery & Life Sciences
– APIs
– Population health management
– Oncology
– Genomics
– Rare disease management.
The intent is to provide four distinct research and development environments where healthcare solutions, technology and apps can be tested prior to deployment, including a simulation of a hospital environment, a doctor's practice, a home environment for remote patient care and a gym environment for those involved in the quantified self-movement (self-knowledge through self-tracking with technology).  
IBM has been operating in Finland since 1936, with multiple business divisions that are active in various industry sectors that are strategic for national development, from manufacturing to healthcare. With its headquarters in Helsinki, IBM Finland has become a cognitive and cloud platform company that digitally transforms companies and industries in Finland. 
Finland is also a European forerunner in designing new legislation for secondary and secure use of data on well-being and health. Enabling regulation is believed to open new opportunities for research, development and innovations.
"I am delighted to see the IBM Watson Health Center open. This center shows IBM's commitment to our partnership and will enable close collaboration among health-tech companies, top-notch researchers and world-class hospitals to create a strong health eco-system," said Pekka Soini, Director General of Tekes. "I am positive that Watson cognitive capabilities will further boost innovation in Finland and put us at the forefront of game-changing health transformation, at the European level and in the global marketplace."