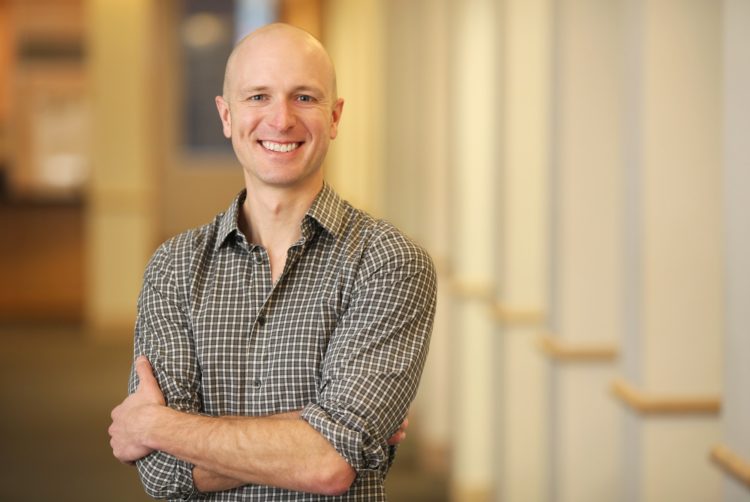 Zipnosis CEO Jon Pearce explains how companies like his are helping health providers tap into virtual healthcare—behind the screens.
Consumer interest in virtual health services is growing, but are health providers ready to deliver them? A recent Accenture study revealed that more than three-quarters of its 1,501 respondents would use virtual services—however, only 21 percent of those same respondents noted receiving virtual services.
Physicians could save big by providing virtual services in combination with office visits; Accenture research estimates approximately $7 billion worth annually for primary-care physicians who offer electronic/telemedicine tools for after-care, follow-ups and services supporting chronic disease management. While it's evident providers are lagging when it comes to adopting virtual care, tech companies like Zipnosis are helping them get up to speed.
"Once we began working with our first health system, we came up with the idea of integrating lab and virtual care into brick-and-mortar health organizations," said Jon Pearce, CEO of the virtual care vendor based in Minneapolis, MN. "The core concept is that patients can quickly and easily access a virtual care platform through a smartphone, tablet or PC to receive high-quality care and be triaged directly via a phone or video encounter when needed or directed to visit an in-person lab clinic."
Zipnosis primarily helps providers treat minor or acute conditions through its platform via a variety of services including lab diagnostics. The company originally focused on the consumer market but quickly shifted to helping health systems by providing a white-label platform for virtual care services. Pearce says Zipnosis recognized the value of health systems' pre-established relationships with their patients. In turn, partnering with a virtual care partner helps health systems bring in new patients by serving the growing desire among them for virtual care.   
As an extension of telemedicine, virtual care has its fair share of scrutiny when it comes to effectiveness. However, Pearce says that's why working with virtual care partners with expanded services that include lab diagnostics, for example, is so important. One of the major criticisms of virtual/telemedicine services has been the overprescribing of medications to please the consumer. To help health systems combat the issue, Zipnosis integrated lab diagnostics into its platform when it developed ZipTicket in February 2016: since then, companies like Teladoc have followed suit.
Using the virtual care platform, patients conduct online interviews that determine if they need brick-and-mortar lab services. The user then obtains a ZipTicket, which acts as a fast pass for a lab test at a nearby clinic within his/her health system. Results are sent through the virtual care platform to the medical provider, who then creates the treatment plan, prescribing antibiotics, if needed. It's yet another added virtual convenience for the patient and a potential time and money saver for the provider.
Get a Game Plan
So, if there are so many benefits to offering virtual care services, why aren't more providers doing it? Pearce said there are challenges, and that good tech is only part of the solution; health systems need a high degree of collaboration with staff. When offering virtual lab services, there are lab locations and other logistics to consider. Additionally, it's important to train nurses and front office staff properly, so the processes run smoothly.
For successful implementations of virtual services, you need three areas need to be addressed, according to Pearce: operational workflows, change management, and communications (both internally and externally among the staff and patients). All three aspects must be solid for optimal patient experience—and that takes having a game plan.
"Similar to a football team on game day, we have an implementation playbook that we use when launching new services," said Pearce. "For example, our 'playbook' includes recommendations to health systems about how to best introduce our new virtual care service to patients. This combination of expertise, collaboration and experience ensures a successful virtual care launch for our health system partners."
As for tackling interoperability issues, Pearce said that it's important to work with a virtual care partner that understands the provider's vision to support continuity of care, including delivering visit summaries directly into an existing EHRs. Companies like Zipnosis achieve integration by using open APIs and HL7 in their software architecture, which allows them to embed solutions into health systems' patient portals as well as enable smart-triage into scheduling systems, incorporate eligibility and claims services, and integrate ZipTicket on the laboratory side.
Despite all the technical details, Pearce suggests a key piece of wisdom to keeping in mind when it comes to implementing virtual care—it's still very much about people behind the screens. Health systems and vendors should be cognizant that patients may prefer different modes of care based on their age or condition(s). These preferences can be assessed through user testing, and virtual care services can be adapted accordingly. "You have to keep sight of the end-user. What are their real-world issues? How do we understand these matters and address them with empathy? Access, cost and healthcare requirements all have to be considered," he said.
Despite the political uncertainties that currently loom around U.S healthcare, Pearce said the shift toward value-based care isn't going anywhere and hasn't caused hesitation among the health systems it works with when it comes to adopting virtual care services. While the utilization of virtual care and telemedicine services has been relatively low historically, it seems to be growing as consumers get more comfortable with technology and more conscious about the cost and quality of their care.
As a result, provider organizations should also have a virtual care/telemedicine strategy in place. If they haven't yet developed a strategy, the right virtual care partner can help them by examining which problems they are trying to solve, where the value lies, and how to demonstrate strong ROI.
"Think about virtual care as a clinical and business strategy. From a clinical perspective, virtual care expands a patient's choice and access to care. From a business perspective, virtual care offers the provider organization greater capacity and productivity since an online adaptive interview takes only two to three minutes of a clinician's time to treat a patient," Pearce concluded.