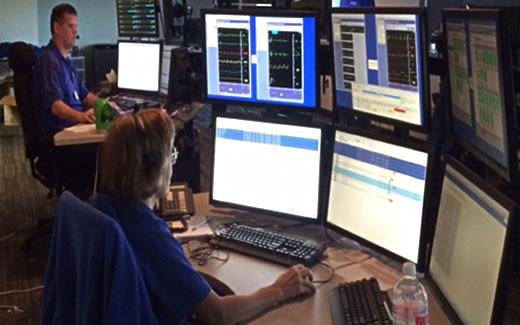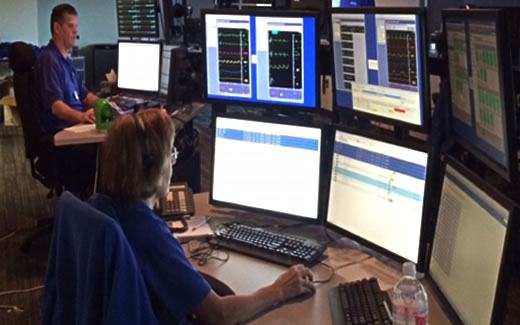 A recent independent audit conducted at Emory Healthcare that illustrates leverages Philips eICU program saved an estimated $4.5 million over a 15-month period.  The 15-month audit conducted by Abt Associates on behalf of the Centers for Medicare & Medicaid Services (CMS) compared the Philips eICU program at Emory to nine other hospitals in the Atlanta area to determine the impact of the implementation. The audit's results confirm the eICU's beneficial effects on not only the cost of care, but also on improved patient outcomes, as the program allows Emory's remote monitoring team to respond in a timely manner to critical patient issues that may have otherwise gone undetected.
The review criteria were established by CMS and Abt and reported that Emory achieved the following results across 136 beds at five hospital sites:
– Estimated $4.6 million in savings during the 15 month comparison period, as a result of a $1,468 reduction in average Medicare spending per 60-day episode.
– 4.9 percentage point increase in the relative rate of discharges to home health care, while discharges to skilled nursing facilities and long-term care hospitals declined by 6.9 percentage points.
– 2.1 percentage point decrease in the rate of 60-day inpatient readmissions.
The results of this independent audit show that Emory's eICU has made an important impact on the health system in the face of a critical care staffing shortage. Emory's eICU program – which has shown longitudinal benefits beyond when a patient leaves the ICU – alleviated the burden of the intensivist shortage and enables high quality care for patients who need it most. These findings also complement the results of a study published in CHEST earlier this year, which demonstrated an associated ROI with the implementation of a tele-ICU program for the first time.
"These findings have shown that increased stability with fewer complications has longitudinal benefits beyond when a patient leaves the ICU," said Manu Varma, Business Leader, PhilipsWellcentive and Hospital to Home. "As health systems transition to value-based care and depend more on population health tools, these long-term benefits to patients are not only reducing readmissions and improving outcomes, but also have the potential to increase hospital ratings and lower the cost of care."
Philips' population health management solutions, including dozens of eICU programs currently serving patients across the USA, are designed to leverage a proactive and seamless model to clinically transform the delivery of care to address growing clinician shortages, while improving patient outcomes.