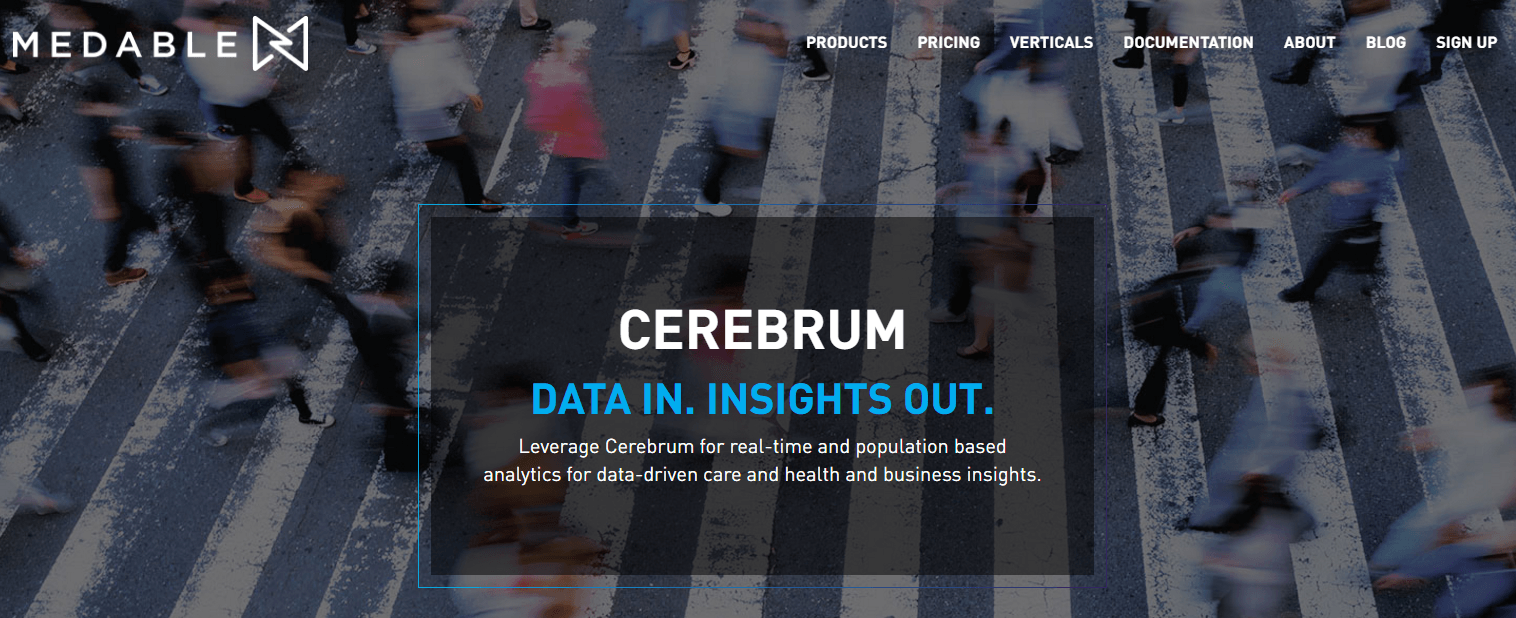 Medable, a Palo Alto-based healthcare app and analytics platform has unveiled Cerebrum, the first cloud-based machine learning solution created specifically for healthcare apps.   Cerebrum leverages data gathering smartphones with a first-of-its-kind machine learning engine, resulting in health events becoming more easily predicted, such as warning an elderly relative when he is at greatest risk of a fall, or preventing an asthmatic child from triggering a life threatening episode.
The new machine learning platform can be used with Apple HealthKit, CareKit and other mobile platforms to more effectively learn and treat digital signatures of health and disease. Medable's analytics platform was designed to address the unique concerns of the healthcare and life sciences industry, and provide artificial intelligence to the entire ecosystem. Cerebrum provides machine learning across the ecosystem of clinical study data, including standard clinical instruments and patient reported outcomes data, meta-data from mobile devices, connected devices, and genomic and epigenomic data. 
The adoption of cloud computing in the healthcare industry has been a slow process due to concerns around security, regulatory and compliance.  Healthcare providers have also spent enormous effort on data-gathering and data-preparation, but they have struggled with using the data itself.   Medable's solutions address all of these concerns.  
Traditionally, data science has been a manual, iterative, and time intensive process, Cerebrum's unique machine learning system has the ability to automate the identification of high-value predictors and provide rapid generation of novel insights.  Running hundreds or thousands of queries to discover a health pattern can be extremely time consuming for researchers. Cloud-based ML can reduce this time significantly and has the ability to extract high-quality inferences from large amounts of data with less intervention.  
Health companies and researchers have struggled with return on investment (ROI) issues related to Big Data. Cerebrum can help them gain a much better understanding of their data through text classification and mining, emotion/behavior analysis, tagging, and other health-specific features. 
"We are making smartphones smarter health devices," said Michelle Longmire, MD, Medable's CEO in a statement.  "We are on the cusp of an era of pervasive diagnostics.  Eventually smartphones will become intelligent diagnostic tools, like a physician in the palm of your hand."  She said Cerebrum uses machine learning to mine patient reported data, smart phone digital data, and connected device data.  "We can now turn health data into deliverables," said Dr. Longmire.  "With Cerebrum's advanced artificial intelligence solution, we are identifying novel signatures of disease status, and creating predictive models that will make the world healthier."
"Cerebrum intelligently optimizes the network so data gets harvested efficiently", said Dr. Longmire, adding that the product is being used by beta customers at leading health research centers.  "Early adopters of Cerebrum will gain a competitive advantage," she said.