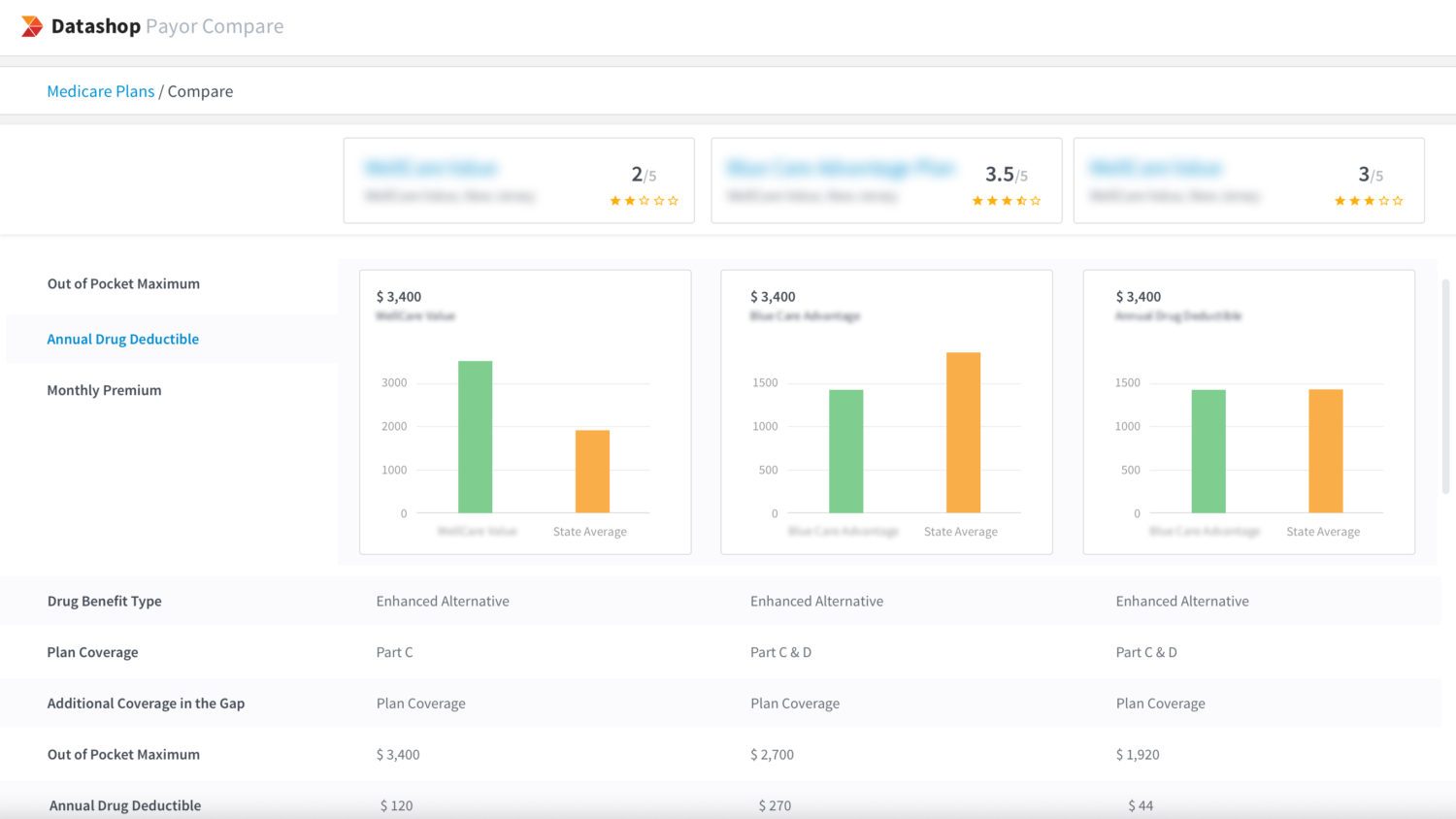 Innovaccer Inc., a Silicon Valley- headquartered healthcare analytics company has unveiled Payor Compare, a free tool for care teams to track, monitor and analyze their performance in the Medicare Advantage Plan and overall trends. Payor Compare tool assimilates comprehensive historical and current data from over 33,000 Medicare Advantage Plans spanned over 600 payors. The new tool compliments Innovaccer's recent tools such as 'MIPS Calculator', 'Hospital Compare' and 'ACO Compare' for free in the past year.
With the healthcare industry being on the brink of a major transition, it is paramount that payors and providers keep track of how their plans are faring. The Payor Compare tool brings together extensively researched data from trusted sources as a single source of truth to help payors learn about their performances
Key Features
The user-friendly interactive dashboard is optically engaging and is integrated with a point-and-click interface which lets payors compare upto 3 payors at once, analyze their plans' performances and gain actionable insights which can be incorporated to better the health outcomes and achieve value-based care. This comparison is provided for 45+ CMS-specified measures broadly divided into 3 domains:
– Consolidated Premium
– Out of Pocket Maximum
– Annual Drug Deductibles
Payor Compare also provides a more detailed analysis by aggregating the plans' performance in every county and state and comparing it against the national average to create a benchmark. Additionally the star ratings provided by the CMS can be drilled down to help understand every aspect of the plan and its performance in every county and state.
"After working with various value-focused healthcare organizations, we found the importance of bringing payors into the loop is paramount. Payors are just as vital in smoothening the transition to value-based care and delivering better health outcomes. Our Payor Compare puts together all the relevant information and help payors make detailed comparisons of their plans and learn about their growth and shortfalls," said Abhinav Shashank, CEO & Co-Founder of Innovaccer in a statement.