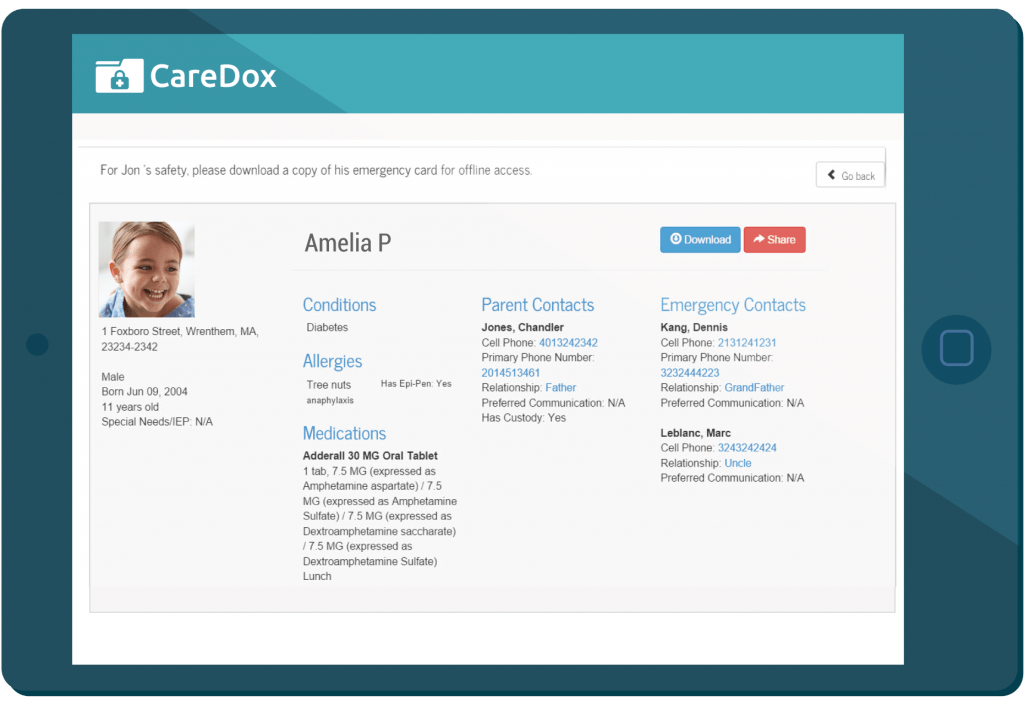 Caredox, a NYC-based digital health startup that improves children's health with technology by efficiently connecting schools, families, and healthcare providers has raised $6.4 million in Series A funding led by Digitalis Ventures with participation from First Round Capital, Giza Venture Capital, TEXO Ventures, and Prolog Ventures. The company plans to utilize the latest funding to expand to continue to accelerate adoption of the company's student-based EHR platform for K-12 public schools and expand its ecosystem of healthcare providers.
Founded in 2010, CareDox (formerly known as MotherKnows) leverages pediatric health data and this country's most successful public health organization, the K-12 school system, to improve outcomes and learn about clinical health data outside of the provider's office. The platform is used in more than 2,800 schools including Baltimore City Public Schools and Chicago Public Schools and covers the health of more than 1.5 million students across the country.

"Public schools, specifically school nurses, are taking on a greater role in managing the health of children today," said Hesky Kutscher, CEO and founder of CareDox in a statement. "As chronic illnesses, such as asthma and diabetes grow, parents and their children lean more on schools to provide routine care. CareDox serves as the connection point between the healthcare providers, parents, and the school nurse in tracking a student's ongoing health, from routine vaccinations to administering medication."
Chronic health conditions are among the most significant predictors of student absenteeism with asthma as one of the leading conditions. Yet according to the CDC, 34 percent of school-age children are uninsured, and 5 percent of children under the age of 17 have no access to healthcare. As such, schools are playing a more significant role than ever in providing basic healthcare to 50 million children in the U.S., making schools one of the largest medical networks in the country.
"Timely health information can be a more powerful tool for schools, districts, state, and federal organizations to help understand and mitigate health trends that adversely impact students and lead to poor attendance and performance," said Geoffrey Smith, founder and managing partner at Digitalis Ventures in a statement. "CareDox arms schools with important insights that can be used in aggregate to identify health trends and individually to improve the care of an individual student."