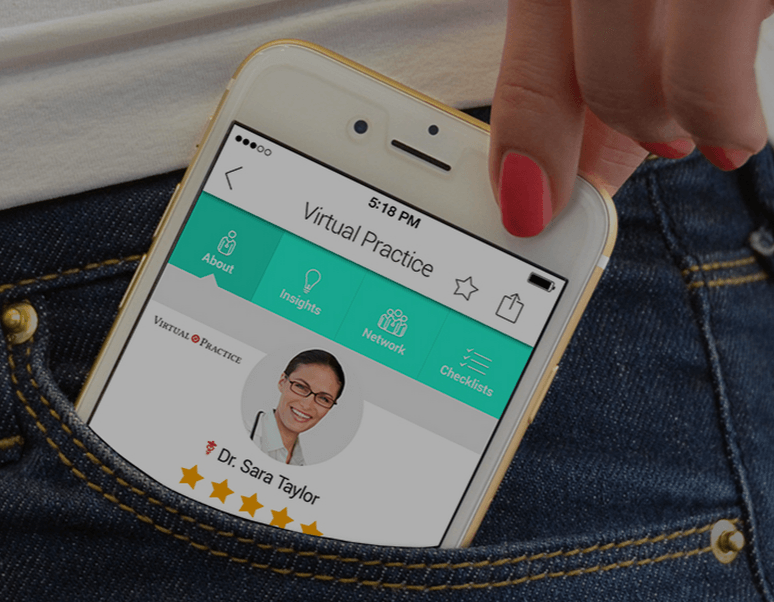 Starting today, HealthTap's global health practice provides 24/7 immediate access to top U.S. doctors and their knowledge via video, text, or voice in Spanish via HealthTap Español mobile apps and website. HealthTap continues to significantly expand access to high-quality, compassionate care for the the majority of the residents in 21 countries where Spanish is the official language and to more than 570 million Spanish speakers worldwide.
According to a report released by the U.S. Census Bureau, Spanish tops the list of non-English languages spoken in the United States and is spoken by more than 41 million Americans at home. Additionally, according to a Kaiser Family Foundation report, the majority of the 25 million Americans with limited English proficiency are hispanic Spanish-speaking adults, who face increased barriers to accessing health care compared to English-speakers.
This group also includes those who have health coverage, many of whom are still facing significant challenges accessing and utilizing care, understanding recommendations, and communicating with their healthcare providers because of language barriers. Additionally, according to the World Economic Forum, approximately 30 percent of the population of Latin America and the Caribbean does not have access to healthcare for economic reasons and 21 percent does not seek care because of geographical barriers. HealthTap Español is here to help!
HealthTap Español content and services available in Spanish include:
– An extensive library of doctor-created and peer-reviewed answers, tips, and news
– Dr. A.I. triaging users to the right care at the right time at the right cost
– A comprehensive personal health record (PHR)
– Convenient, immediate access to top U.S. doctors for virtual consults in Spanish via text, video, or voice
– Instant lab tests ordered and lab results interpreted [for U.S.-based users]
– Instant prescriptions and medication refills sent to a local pharmacy [for U.S.-based users]
– Useful personalized engagement tools to help people manage their health and well being between doctor visits (checklists, newsletter, surveys)
– Convenient mobile access via HealthTap Español apps in Spanish for both Android and iOS
"Spanish-speaking people represent some of the most fortunate, and yet some of the most underserved populations worldwide and I'm thrilled to provide all of them access to HealthTap's trusted health knowledge and world-class advice from more than 107,000 of the best U.S. licensed doctors in 141 specialties," said Ron Gutman, HealthTap founder and CEO. "Removing language and access barriers to the knowledge and the care of the world's best doctors is at the heart of HealthTap's mission to help people everywhere live healthier, happier, longer lives. I remain convinced that healthcare is a fundamental human right, and I'm personally thrilled to make it possible with HealthTap Español to provide immediate access to care efficiently and cost-effectively to Spanish speakers where and when they need it most."
This is part of a larger initiative from HealthTap to really expand access to patients through language.  Recently the company launched a Chinese version for the 1.4 billion Chinese speakers worldwide as well as with Voice with  Alexa giving elderly and those with disabilities access to healthcare with the sound of their voice.