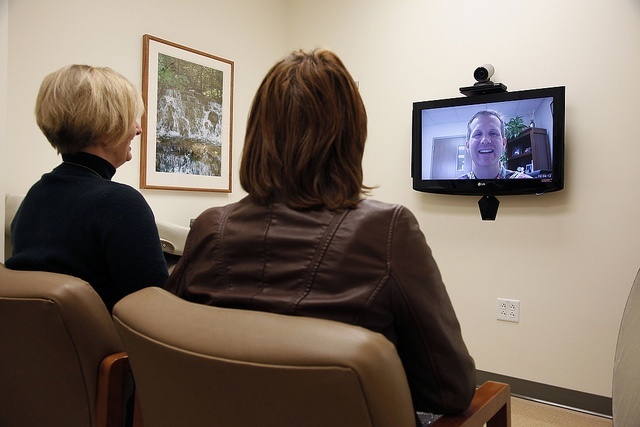 RegimenMD and SkyMD announced that they established a strategic alliance to integrate their technologies and create an end-to-end platform to blend telehealth, dispensing  and patient education. This integration provides both doctors and their patients an integrated telehealth experience.  This includes everything from online consultation, diagnosis, treatment, dispensing of skincare products and continuity of care.
The RegimenMD – SkyMD alliance empowers doctors to see patients on a more flexible schedule while at the same time offering them the leading doctor preferred skin care products.  Through this new partnership, patients have the option to purchase recommended skincare products through the SkyMD app and have them shipped to their home via RegimenMD's online dispensing network.  If the dermatologist carries inventory of products within their practice, they also have the option to dropship products directly to the patient through the SkyMD platform.
SkyMD is a leading provider of dermatology-specific telehealth technology services.  The SkyMD platform enables new and established patients to connect securely to a dermatologist from any smartphone, tablet or computer. The patient fills out a short questionnaire and snaps photos of their condition. The doctor then provides the patient with a personalized treatment plan. Prescriptions are digitally routed to the patient's preferred pharmacy, follow up visits are scheduled through the app, and visit details are seamlessly transferred to the doctor's EHR.  The SkyMD platform also enables doctors to easily triage patients into a secure video or voice call, or an in person visit if required. 
RegimenMD, LLC, offers a web-based solution for doctors to easily sell, manage and educate patients about their skincare products and regimens through its proprietary Regimen Pro™ Network. The Regimen Pro™ Network also offers doctors a "continuity of care" auto-refill program for their patients. All transactions occur on the Network and all products are shipped fresh, directly from the manufacturer to the patient's home. Industry media has already called RegimenMD "The Amazon of Dermatology". RegimenMD distributes 22 of the leading skin care brands sold by dermatologists.
"Telehealth is the future.  Through the use of emerging digital technologies doctors can now gain efficiencies, increase revenue, and extend a variety of services to patients beyond the office hours of the practice. SkyMD and RegimenMD share this vision. Their technologies are complementary and add mutual value to all involved.  Together, both companies gain significant strategic advantages that better serve our doctors and position us even more strongly against competition," said Les Riley, Co-Founder, Chairman and CEO of RegimenMD.