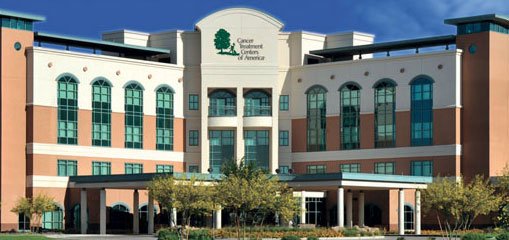 Cancer Treatment Centers of America's (CTCA) announced a new partnership with Allscripts and NantHealth to launch the Clinical Pathways Program, a first-of-its kind, custom technical solution which allows the seamless integration between clinical workflows within Allscripts EHR product, Sunrise, and NantHealth's clinical decision support solution, eviti. This integration gives oncologists access to a robust treatment platform, at the point of care, without workflow interruption. Specifically, the platform provides:
– Custom treatment regimens specific to the patient, his or her health and specific disease state.
– Comparisons between treatment options, including average market cost of delivery
– Access to referenced up-to-date guidelines, response rates, adverse drug reactions and toxicity
– Greater transparency around therapeutic selection and care delivery, and also helps to improve qual­ity and efficiency by reducing variability in care.
– Each treatment regimen recommended by eviti is mapped within the EHR to proprietary CTCA order sets that reflect  an integrative approach to care delivery, which combines evidence-based clinical approaches with supportive therapies to meet each patient's unique needs and optimize their quality of life while undergoing cancer treatment
– Computer order entry with the tap of the screen – safe for the patient and efficient
With this integrated platform, patients and their clinical teams can discuss and compare treatment regimens, providing patients with greater confidence of the appropriateness of their prescribed treatment for their specific diagnosis. Clinical Pathways can also expedite approval from insurance providers by effectively providing the necessary clinical data to support selected treatment strategies. 
"Cancer Treatment Centers of America, Allscripts and NantHealth began planning this project in early 2016 to help patients and providers alike benefit from the clinical capabilities of an integrated solution," said Paul Black, Allscripts Chief Executive Officer. "Through a careful analysis of clinical workflows and strategic design sessions, we've delivered a solution that enhances and improves the chemotherapy regimen selection and ordering process, and ultimately, the quality of care CTCA provides to its patients."
The integration of the eviti solution with Allscripts Sunrise EHR for Clinical Pathways allows physicians to retrieve information from an unbiased Evidence-Based Medical Library, which encompasses over 2,700 of the most appropriate, evidence-based treatment regimens covering all cancers and cancer subtypes and all modalities. The library is meticulously compiled from peer-reviewed literature, oncology associations, and government agencies, and maintained by a full-time team of oncologists and oncology nurses, clinical informatics professionals, and an advisory board of nationally recognized oncology experts. Each regimen incorporates the level of evidence, expected clinical outcomes, treatment costs, toxicities and supporting literature. Once a regimen is selected, providers can launch directly into order entry through Allscripts' unique open ability to integrate eviti regimens with Sunrise order sets.